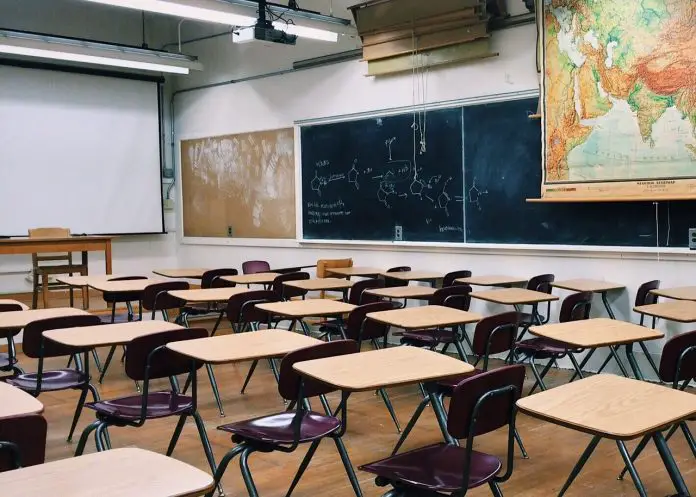 Quality educations helps you to gain knowledge and skills to make it in life. Don't just look for private colleges to join but also be aware of the courses they offer. The job market is looking for fully-baked graduates who can showcase their skills practically.
The Kenyan space is flooded with colleges at every corner. Some of them are not even certified by the Ministry of education. Be on the lookout for such crooked institutions because some face closure. You end up wasting your years without a recognized certificate. Take your time to search for the best college that guarantees you successful completion of education.
Related: The Most Marketable Courses in Kenya
The Top Private Colleges in Kenya
College
Main courses
Campuses
Kenya Institute of Management (KIM)
Business Administration
Certified Public Accountant (CPA)
Customer Services
Nairobi
Kisumu
Machakos
Tangaza College
Arts
Theology
Counselling
Karen  
Nairobi Institute of Business Studies (NIBS)
Computer & information systems
Catering & Accommodation Operation
Sales & Marketing
Ruiru
Ongata Rongai
Commonwealth
Kenya Utalii College
Food production
Pastry & Baking
Travel & Tourism
Off Thika Road
Mombasa
Kisumu
Scott Christian University
Theology
Professional studies
Education
Machakos  
Nairobi Institute of Technology (NIT)
Architecture
Interior Design
Animation

Westlands
Institute of Advanced Technology (IAT)
Business Administration
Computer programming
Desktop Publishing
Nakuru
Mombasa
Kasarani
East Africa School of Management
Criminology & Legal Studies
Security Management
Human resource Development
City Centre
Donholm  
Graffins College
Adobe Creative Suite
Video & Sound Editing
Animation
Moi Avenue
Westland
Riccatti Business College
Accountancy
Graphic Design
Spanish
Nairobi CBD
Kitengela
Wote
List of the Best Private Colleges in Kenya and Courses they Offer
Kenya Institute of Management (KIM) is one of the best colleges in Kenya. It offers courses in professional management. You can graduate from the college with a diploma or a certificate.
The goal of the institution is to be an extra-ordinary continental hub of excellence in business and organizational management practices. To be a professional manager, plug into one of the KIM branches that are spread across the country.
Tangaza College in Nairobi is a Catholic University College with a variety of courses. The school is owned by religious congregational members with Catholic Tradition. It offers masters, undergraduate, diploma, and certificate programs.
When you join Tangaza College you come out as a prepared ethical servant leader for the church and society. This is achieved through their quality education, research, and community service.
Over the years, the popular college in Kenya produces graduates with skills and competency. Under the leadership of Principal Liz Wanyoike, the college never disappoints when it comes to the discipline of every student.
Established in 1999, the college is registered by the Ministry of Higher Education, Science and Technology. You can get a chance to pursue a diploma, advanced diploma, or certificate from this institution.
Appearing in the list of the best private colleges in Kenya, it is evident that the institution is legit. The school is known when it comes to hospitality, tours and travel courses. Students are thoroughly equipped with practical skills that are relevant in various fields.
The serenity of the teaching environment is something the school takes pride in. It also enrolls both local and international students who come out competent. If you want to be a guru in the hospitality and tourism industry, this is the right place to be.
For the lovers of theology, Scott in Machakos, is the best institution. The college was established in 1962 as the national theological College of the Africa Inland Church of Kenya.
The institution aims to provide training at an advanced academic level for those who are passionate about church ministry. Currently, the school is under the name, Scott Christian University.
Do you want to get digital skills in one of the best colleges in Kenya? NIT is renowned for its dedication to help students gain practical skills in technology.
The institution has some of the most marketable courses in Kenya. From interior design to architecture in partnership with institutions like JKUAT.
Today, technology has taken over every industry. No organization can operate without technology. Technology courses graduates are currently on high demand. Institute of Advanced Technology is one of the best colleges in Kenya offering technological courses.
Over 30 years, IAT continuously produces graduates with skills and competency in IT, management, and consultancy. Just as its tag line states, your success is our responsibility, the school has lived its legacy.
8. East Africa School of Management
East Africa School of Management is a private institution established in 1999. It is fully registered by the Ministry of Higher Education, Science and Technology. EASM mainly offers business management courses. 
Get a higher diploma, diploma, or certificate in the various courses offered by EASM. The college also provides the programs at a subsidized fee affordable to everyone willing to study.
Graffins is a well-known college located in Nairobi. With over 50 years of experience, the institution works to its best to offer quality education to every student. As one of the leading colleges in Kenya, Graffin's graduates are sough after in the Kenyan job market.
You can be a full-time or part-time student at the college. Graffins also spices up your education with physical and mental training through recreational activities and sports.
Riccatti college aims to bring together people from different walks of life and transform them through quality training in different fields. With its three campuses in Kitengela, Nairobi, and Wote, the institution has fully impacted the job market across the country.
The committed management and staff members allow each students to carry home what they registered for. They teach and help you with passion and kindness to keep you on the right career direction.
The power of an educated person never fades away. Update yourself in the career path you want to take. Visit one of the best colleges near you and start your classes.
Please follow and like us: