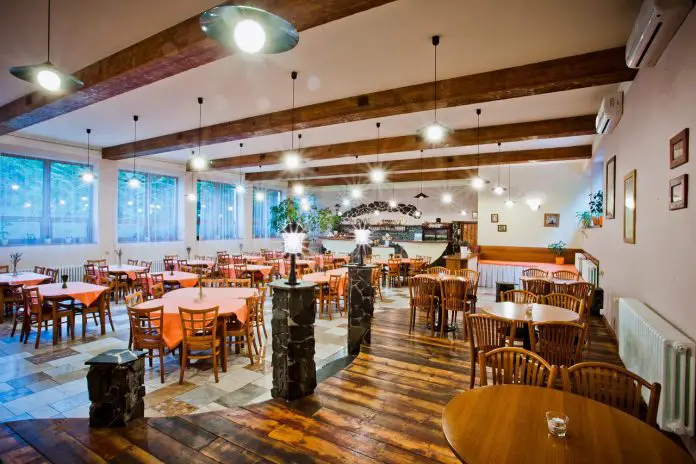 As we all know, Karen is a suburb of Nairobi that lies Southwest of Nairobi's central business district with several high-end restaurants. Bordering Ngong forest and being the home to the famous Ngong Racecourse, it caters to high-income earners.
Karen is also a center for many upscale restaurants and hotels in the city, offering cuisines from around the country and worldwide. A good restaurant pays precise attention to detail, has excellent customer service, and has friendly and available staff. Let's go through a list of some of the best restaurants in Karen.
Related: The Top 10 Restaurants in Westlands, Nairobi
Affordable Restaurants in Karen
| | | |
| --- | --- | --- |
| Restaurant | Contact | Location |
| Talisman | 0705 999997 | Talisman Restaurant, Ngong Rd, Nairobi |
| Que Pasa Bar and Bistro | 0728 272902 | Karen Shopping Centre, Next to ABSA bank |
| The Mayura |  0737 224422 | The Mayura, Karen, the hub |
| Asmara | 0724 124555 |  No 321 Ngong Rd, Nairobi |
| Art-cafe | 0790 124892 | The Hub, Dagoretti Rd, Nairobi |
| Haru | 0720 945400 | Karen Professional Centre, Karen Road |
| Roast by Carnivore |  0701 715373 | The Hub, Langata Rd, Nairobi |
| Matteo's Italian Restaurant | 0710098333 | Ngong Road, Karen Road Junction |
| Panarottis Karen Waterfront | 0700910910 | Langata Road Shop nr 23, Karen Waterfront |
| Spasso Restaurant & Lounge | 0781 335288 | 3rd floor, Karen Landmark |
List of the Best Restaurants in Karen
Talisman started as a small old house in the '90s, originally occupied by famous wildlife photographer and author Alan Root. From humble beginnings, Talisman has grown into a household name with one of the best cuisines in the country.
Are you looking for a spot with the ideal ambiance for a breakfast date, an outdoor lunch with family, a candle-lit romantic dinner, a casual evening drink with friends, and everything in between?
The Talisman blends fine dining with unbridled eclecticism making it one of the best restaurants in Karen. It has an excellent choice of salads and vegetarian options. The outdoor is a beautiful calm environment surrounded by gardens and art.
Located in the heart of Karen is Que Pasa Bar and Bistro, which will take you on a culinary journey. Every tiny detail here is a doorway to a historical site, from the tasteful and nearly quixotic artworks that adorn the walls to the bright lighting. Their affinity for acid jazz sums up the character of this venue.
Have you tried Kenyan and Belgium cuisine? Particularly clay oven handmade crispy generously topped pizzas with vegetarian options. If not, Que Pasa provides a high-quality dining experience that combines professionalism and a homely essence. It tops as one of the most romantic restaurants in Karen, offering a gorgeous selection of spirits and an excellent menu.
The Mayura (Sanskrit word for peacock) experience has been designed around the 'peacock' theme. Everything has been exclusively chosen from the fabric, from the breathtaking giant peacock feather décor on the ceiling to the golden-colored peacocks adorned walls. You will be mesmerized from the moment you walk in. The garden theme on the mezzanine is consistent with the name and the theme.
Their mouth-watering tandoori mushroom is made by perfectly grilling mushrooms in a tandoor. The super flavorful chicken tikka makes The Mayura the hub of the best Indian cuisines in Karen. They offer a perfect space for a cocktail night out with friends or dinner with family.
Sitting on a large picturesque in the leafy Karen suburbs, Asmara offers the location for the ultimate dining experience. They offer a combination of authentically Eritrean and continental dishes. Its rustic ambiance with flowers and shrubs provides a serene dining location.
A stone's throw from Karen Shopping Centre and easily accessible, Asmara offers an extensive fresh Eritrean food menu and superb drinks options. From the garlic mushroom starters to the rich, layered Tiramisu dessert, it gives an unforgettable experience.
Perfect for a romantic dinner or a Sunday family fun day, making it one of the top restaurants in Karen. They have ample parking and a safe playing ground with bouncing castles to keep kids engaged.
Artcaffé is an on-the-move bakery, coffee shop, bar, and restaurant that has created a signature experience of delicious food combined with a beautiful and elegant space. It is the hub of continental halal delicacies.
Their high-quality, freshly made products and a sense of community celebrate togetherness and create an everyday moment of joy. They consistently offer freshly prepared, delicious food in a relaxed yet sophisticated setting.
The vibrant and diverse atmosphere suits a morning meeting, a coffee catch-up, or long lunch with friends. Their happy hour is perfect with colleagues or enjoying a delicious date-night dinner.
6. Haru
Craving a taste of Japan? Haru Sushi Bar & Japanese Restaurant, located in Karen Professional Centre Karen Road, takes you straight to the heart of Japan. The restaurant serves fresh, healthy Japanese cuisine, and It has taken pole position as one of the trendiest culinary frontiers in Nairobi.
The ambiance is perfect for all food lovers who enjoy spicy noodles, Prawn Tempura, and many more varieties on the seafood option and who are looking for an excellent rendezvous spot. Their salads are delicious too, immaculately prepared and in generous portions.
Haru is easily accessible with ample parking. It is also one of the most affordable restaurants in Karen and offers a great spot for an intimate dinner or a family night out.
Roast by Carnivore is proudly 100% Kenyan and part of the Tamarind Group. Did you know that the Tamarind group originally created Dawa?.
Roast by Carnivore is the place to be if you are looking for a casual, dine-out restaurant in Karen that offers a deliciously inspiring selection of 'signature' sandwiches.
The menu is detailed with a wide variety. The pulled pork/beef and chicken, meat-rich platters, fresh crunchy salads, and a selection of sides and bites will leave you yearning for more. They have a great customer experience. Conveniently located, Roast by Carniviro offers a great environment for kids and adults.
8. Matteo's Italian Restaurant
Matteo's restaurant, Artisan Pizza baked in an authentic Italian Wood-Fired Oven, is to die for. They entice you with hot delicious, reasonably portioned Italian cuisines that will turn you into a regular client. Their breathtaking views capture your attention as you soak in the welcoming homely ambiance.
Their menu varies from gluten-free pizzas to a great option of seafood. The pristine atmosphere is helpful for parents looking to relax as they watch their kids play soccer. It is recommended for a date night or an evening to hang out with friends.
In need of a modern Italian dining experience and tantalizing food? Panarottis is worth a visit. It is an authentic Italian restaurant located in one of the biggest malls in Karen. Their delicious pizza and pasta options are in generous portions. There is a welcoming atmosphere about Panarottis that will have you staying for longer. They have excellent customer service, friendly, and ever-ready-to-help staff.
A lovely evening with a wine pitcher while enjoying their excellent music selection gives an unforgettable experience. The milkshakes and mocktails are particularly enjoyed by kids making it a complete family restaurant. Cocktail lovers are spoilt for choice.
10. Spasso Restaurant & Lounge
Wondering how you can best enjoy a lovely evening while watching the sunset? Spasso restaurant and lounge is Karen's good-time's rooftop restaurant and lounge. Spasso is perfect for an after-work or weekend hangout with a great view overlooking the Karen shopping center. The music will get you moving to create a night full of memories.
Its elegant location is excellent for casual dining and great fresh cocktails.
The food ranges from calamari rings to curry, and it's priced well within range. You can't go wrong by walking into Spasso.
Conclusion
In conclusion, Karen is a vibrant residential suburb with big mansions, many trees, a tranquil atmosphere, and plush gardens. It is due to the area's minimum acreage requirement for all homeowners.
It offers a wide range of restaurants that have set a high standard for their food quality and ensures that guests receive the same quality with every meal. You can feel the love in every bite.
Please follow and like us: