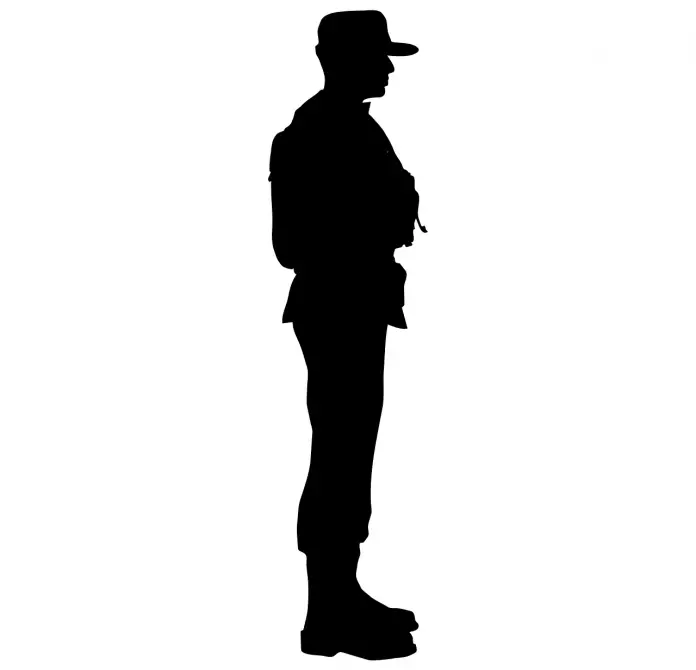 Security is a crucial need for every individual to deliver their duties at peace. In Kenya, security firms protect Kenyan's businesses, offices, homes among others. They also offer security guards and trained security dogs to clients across the country.
Security firms provide services both to the public and private sectors in Kenya. Kenyans are willing to part with a good amount of money for the best security firms to protect their investments. Security is crucial for any business to thrive. Make sure you hire a good security company to work with you.
Trustable Security Firms in Kenya
Security firm
Products and Services
Location
KK Security Service Ltd

Guarding
Facilities management
Global travel risk management  

G4S Security Service Ltd

Alarm response
Event security

Ultimate Security Ltd

Road rescue
Ultimate fire rescue
Ultimate emergency escort

Bob Morgan Security Ltd

Cybersecurity
Fire services and detection
Fraud services

Radar Security Ltd

Mobile patrol
Guard services
Security consulting

Securex Agencies (K) Ltd

Intruder alarm services
Fleet management solutions
Automated access control

Wells Fargo Ltd services

Canine protection
Guarding
Electronic security services

Magnum Allied System Ltd

Security installation
C.C.T.V services
Fire alarm

Delight Security Services Ltd

Investigations
Guarding
Security consultancy

Pinkerton's Kenya Ltd

Smart surveillance solutions
Turnkey solution
Perimeter smart fence solutions
KK is one of the best security companies in Kenya. The firm provides quality services in canine security, manned guarding, cash management, global travel risk management, and facilities management.
KK security also trains its clients in East and Central Africa. The security firm was acquired by Garda World in 2016 which is the largest private security company in the world. The company not only operates in Kenya, but it also has branches in countries like Malawi, Tanzania, Somalia, Chad among others.
G4S firm is one of the best-paying security firms in Kenya. The company is the largest employer in the industry with more than 600,000 employees according to the London Stock Exchange. For more than 100 years, the company has delivered to clients with strong values.
The security firm's mission is to generate material, sustainable value for their clients and shareholders by being the supplier partner of choice across the market. The world's leading security firm operates in 6 continents across the globe.
Ultimate is a private security firm in Kenya and other East African countries. The security firm was established in 1979 and its reputation since then is excellent. The company offers the most professional radio alarm security services to clients.
You can contact them for home security services and be assured of peace of mind around the clock. The security firm does a free security survey for your property and design the security system that suits your need.
Bob Morgan is a company that carries out security firm business in Kenya. It was founded in 1984 by the late senior assistant commissioner of Police, Bob Morgan. The company provides security solutions to the banking, corporate, and diplomatic sectors with professionalism.
The security firm professionals are Level 3 City and Guilds accredited which helps them perform their duties with knowledge. Bob Morgan's company is also fully insured with the appropriate insurance companies.
Radar is a security company in Kenya located on Ngong Road opposite Nairobi Baptist Church. The security company takes pride in its interaction with customers on a regular basis since its size is small enough. The success of the company is to please you as the client.
Radar company offers a wide variety of services like guard services, alarm response, security training, event security, K9 security among others. Their services are of quality and they keep working together to make them better for you.
Securex is one of the best security companies in Kenya. The company was founded in 1970 and headquartered in Nairobi. The security firm works towards delivering products and services with quality in an efficient and trusted manner.
Securex employees work as a family to provide security and peace of mind. Their security solutions are specialized in advanced technology that covers your need.
Wells Fargo limited is a private security company in Kenya that offers specialized and professional security services. The security firm's customer care is recommendable which allows them to build a long-lasting relationship with customers.
The company carries out in-house staff training to thoroughly equip employees to serve with confidence. Once the company meets your need, they make a further step of doing follow-ups and sending confirmations.
Magnum Allied company is one of the leading providers of CCTV systems, burglar alarms, door entry systems, fire alarms, and access control. They serve both the business sector and homes. The security firm has a vision is to excel in the provision of security solution services.
Magnum is a member of the Kenya Security Industry Association (KSIA). The company is also an approved security installer across the country.
9. Delight Security Service Ltd
Delight is a company carrying out security firm business in Kenya. It is located in Nairobi and offers security guards and patrol services to Kenyans. Since its establishment, Delight company employees serve customers whole-heartedly.
You can visit the security firm at their offices in Menelik Road, Off Ngong Road Nairobi. You can be sure of security solutions that protect your properties at a friendly price.
Pinkerton's is a security company in Kenya with more than 30 years of operation. The security firm's main Clients are Hilton Nairobi, Total Kenya Ltd, Bamburi Beach Hotel, United Nations, Telkom Kenya Ltd among others.
The company is a member of the International Association of Professional Security Consultants and The Kenya Security Industry Association. The company has a free consultation line that you can call and be assisted with.
Working with a security firm that is committed to offering security solutions that give you peace of mind is relaxing. Protect your properties with the best security firms in Kenya.
Please follow and like us: