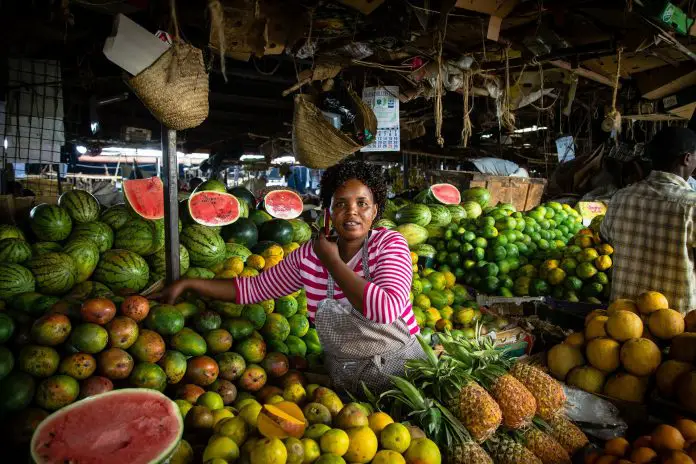 When planning to start a business in Kenya, you should find the right place that will allow your business to grow. There are some towns to do business in Kenya which are favourable for businesses. They have attractive business environment like good infrastructure and a trained workforce.
It is always necessary to understand the kind of business you want to run. This is because some towns such as Nairobi and Nakuru have lengthy registration process with expensive rates. This is favorable to big businesses.
Favourable Towns to Do Business in Kenya
Town
Type of Business to Do
Nairobi

Bakery
Hotel
Pub
Photography
Furniture
Building Real estate

Mombasa

Boutique
Airbnb
Gym
Real estate
Hair and beauty

Kisii

MPESA shop
Hotel
Car wash
Bar
Rental house
Farming

Thika

Fast-food operator
Salon and Cosmetic shop
Taxi operation

Nakuru

Poultry farming
Bar
Boutique
Motorcycle spare parts business
Children recreational centre

Narok

Poultry business
Restaurant
Cultural artifacts business
Cyber café

Kisumu

Motorcycle Spare Parts business
Restaurant
Salon & Barber
Shoe business
Milk Business
Apartments for rental  

Naivasha

Real estates
Rental houses
Guesthouses

Malaba

Fast food restaurant
Selling leather products
Wholesale supply of consumables

Eldoret

Agri-business
Electronic business
Construction material business
Stationery business
1. Nairobi
Nairobi is among the most developed towns in Kenya and offers the best business opportunities. It is the capital city of Kenya, and over 5 million people reside here. The best businesses to start in Nairobi include banks, insurance, real estate, hotel, MPESA, and matatu.
The town is competitive in business; hence, one is required to be tactical and aggressive. Most companies have headquarters located in Nairobi. It means the traffic flow of any business will be available despite its size. This makes Kanairo one of the best towns to do business in Kenya.
2. Mombasa
Generally, Mombasa is the best county to do business. The town is a tourist destination. It is a preferred tourist destination globally. Mombasa offers an available market for businesses such as tourist hotels, fast food businesses, and beauty & cosmetic shops.
The tourists offer an available market for the businesses. The foreign and local tourists will fall into your hands, promoting your company growth.
3. Kisii
Kisii is one of the highly populated towns in Kenya. The growing of tea, maize, cash crops, and food crops has made this town an agricultural hub. Agricultural business is the best venture to start in Kisii.
During and after elections, Kisii is one of the most peaceful towns in Kenya. This is an added advantage to the business. Peace is essential for every business to run well. The calmness in Kisii has made it one of the best town to live in in Kenya.
4. Thika
Thika is one of the towns with large numbers of industries and high population of consumers. Being on the outskirts of Nairobi has become an added advantage to the growth of the industries.
Running a business in Thika town is profitable. The houses to set business are affordable, and businesses are competitive. 
5. Nakuru
Nakuru is a cosmopolitan town that links western Kenya with Nairobi. It is among the most developed towns in Kenya. Starting a business in this town will attract many customers who travel to Nairobi to acquire the same commodity.
Nakuru is among the few towns which were not affected by post-election violence in 2007. This means that there is minimal risk of loss caused by election violence. 
6. Narok
Narok is one of the towns known for tourism due to Maasai Mara. Tourism makes it the best town to do business in Kajiado because tourists are the consumers. People travelling from Nairobi to Kisii and back temporarily stop at Narok.
Narok can be the best place to run a restaurant, MPESA, and bank agencies. It is also a peaceful town that enables you to run a business at any season.
7. Kisumu
Most people in Kisumu are not business-oriented, but they are the consumer. This means that the possibility of a business to succeed in Kisumu is high. Though the city is mostly affected by election and post-election violence, it offers good profits during peaceful moments. 
8. Naivasha
Naivasha is one of the rapidly developing towns in Kenya. This means that starting a business in this town will succeed. Naivasha town has good infrastructure and a low cost of doing business. It has a high population, and business competition is not high, making it fall under the best towns to do business in Kenya.
9. Malaba
Malaba is a small town in Busia, but it offers the best business opportunity. It deals with cargo in transit to and from the port of Mombasa. The town operates with neighboring countries such as Rwanda, Burundi, and South Sudan. The town has a train passenger terminal that offers investors an opportunity.
It is a small town but is among the best towns to live in in Kenya because of the available business opportunities.  The low competition guarantees return on investment.
10. Eldoret 
Eldoret International Airport has boosted the growth of the town. The best business to start in Eldoret is the electronics business, stationery, and construction materials business. The town also offers the best opportunities for agri-business.
Eldoret was affected by the 2007 post-election violence, but it has now picked up. It is essential to identify the business that is not prone to violence risk. 
Please follow and like us: