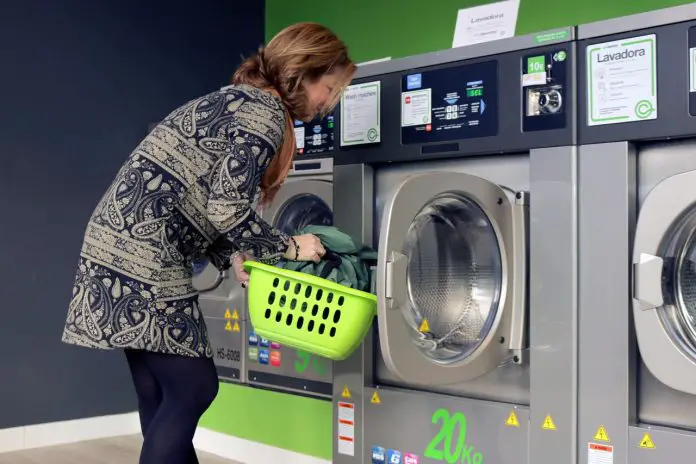 Dry cleaning is a growing business in Kenya. Many entrepreneurs are joining this industry to make ends meet, and the growing cities are contributing to this client list. Several service providers have franchised the business and opened branches around Nairobi.
You can find laundry in Nairobi CBD, Westlands, Kilimani, and other areas within Nairobi. They employ various cleaning methods. If you are looking for the best provider, below is a list of top and leading dry cleaners.
Related: The Best Cleaning Companies in Kenya
The Top Dry Cleaners in Kenya
Dry cleaner
Contact
Location
Lorenzo Professional Drycleaners
 0728 400200
Kilimani Ring Road, Adlife Plaza, Nairobi
Cleanfax Laundry and Cleaners Ltd
 sales@cleanfaxlaundry.com
0797 802320

Prabhaki Industrial Park Go down A1

Royal Dry cleaners
info@royaldrycleaners.co.ke+254 702 083 979
Desai Road, Off Murang'a Road, Ngara, Nairobi
White Rose Dry Cleaners Limited
 0722 205500info@whiterose.co.ke
Kenyatta Ave, Nairobi
NewDawn Dry Cleaners & Laundry Services
0748 292916
Kilimani, Nairobi
Micos Dry Cleaning
  0207122965
Gigiri Shopping Centre Limuru RoadHillocks, Industrial Area
Express Drycleaners
0702 222000
Piedmont Plaza, Nairobi City
Vintage Drycleaners Ltd
020 2252288
Cannon Hse Starehe, Parliament Rd, Nairobi
Olympics Dry Cleaners
Phone:  0712 506164
 Diamond Plaza 1
Tintoria Drycleaners
020 4453411020 44529270729722437
Soin Arcade Westlands Rd.
List of Laundry Service Providers in Kenya, Contacts & Location
Lorenzo professional was founded in 2013. It has become one of the best dry cleaners in the country. Due to the growing demand for dry cleaning services within Nairobi, they have opened several branches.
Lorenzo Dry Cleaners are up to date with the latest technologies, cleaning methods, and fabric care across all their branches. They will give you a comprehensive dry cleaning experience and personalized care for all your garments.
You don't need to physically visit the laundry shop to access their service. Simply call them for pick-up; the laundry items will be cleaned, dried, pressed, and delivered back to you at your convenience.
Cleanfax Laundry and Cleaners Limited is a professional garment care cleaning and pressing service provider. Prabhaki Industrial Park is where their main office is. They also have branches at Ciata Mall Ridgeways, Gateway Mall in Syokimau, and more within Nairobi and its environs.
The company strives to cater to your personal and Family wardrobes of men, women, and children. They are also perfect for hotels and serviced apartments. Cleanfax fully understands your sentiment and promises to work hard and attain the best result for you. You can book a same-day laundry with free pick-up and delivery services.
Royal Dry Cleaners commenced operations in June 2013 to provide excellent laundry services. They have since grown to four branches in Nairobi. They can provide retail and corporate clientele access to high-quality laundry through their outlets and offer the best dry cleaning prices in Nairobi.
The company look for ways to provide the best service possible by approaching interaction to provide value by listening, anticipating, and delivering the Royal way. They ensure the customers' needs are met. If you can't make it to their branches, they offer VIP pick and drop service for clients within Nairobi.
White Rose Dry cleaner was founded in 1952, the first of its kind. Over time, the company has gained broad recognition through its network of over 50 branches, including processing units, collection points, and franchises in major cities in Kenya and Uganda.
They have maintained their market leadership for over 65 years through constant investment in the latest dry cleaning equipment and a dedication to providing their clients with world-class services.
White Rose has evolved from the pioneer and trendsetter for professional dry cleaning into a national reference point for garment care. Their pick-and-drop plan is convenient to suit your dry cleaning needs.
NewDawn dry Cleaners are well-established laundry service providers in Nairobi. They serve Kilimani and its surrounding. They return colour vibrancy, maintain fabric integrity and remove stains.
NewDawn Dry Cleaners offer full-service cleaning, drying and folding services. They are dedicated to consistently providing easy, enjoyable services at a competitive price. NewDawn is keen to keep its promise to deliver immaculately cleaned garments while showing genuine care to the fabric.
If you have a garment or item you would like advice on, pop in and chat to one of the NewDawn dry cleaner's friendly staff.
Micos Dry cleaning was founded in 1988. For over 20 years in business and after opening more branches, the company has gained popularity by making its services accessible to anyone seeking quality cleaning services. They handle all kinds of fabric, household and industrial items. They personalize their services to meet your needs and exceed expectations.
From garments to shirts, to formal wear, to heirlooms to leather and suede fabrics, Micos Dry Cleaning offers a wide range of cleaning services and uses the best materials for all our dry cleaning and laundry.
Currently servicing Nairobi and offering personal door-to-door delivery anywhere in the city, Express Drycleaners tops the list of instant dry cleaners near me. They have a wide range of services.
They use environment-friendly processes that leave your clothes clean and revitalize their colours and textures. Express Laundry are flexible on the clock and will deliver its services within 24 hours if necessary.
8. Vintage Dry Cleaners Ltd
Vintage laundry company is located at the Embassy House, Parliament Lane, Nairobi, Kenya. They pride themselves on being fully equipped to handle all your cleaning needs and ensuring all your clothes are in excellent condition. They also handle clothes and garments meticulously and professionally.
The company has been in business for more than 10 years.
Compared to other dry cleaners in Nairobi CBD, they provide laundry pick-up services. You can contact them via their social media pages or phone number to arrange this. The company provides excellent stain removal services and is skilled enough to handle silk, cotton, and all types of fabrics.
There are several dry cleaners in Parklands, Nairobi, and Olympics is one of them. They provide affordable service at Ksh 750 per kg. These services also include wash and fold services. Their clients rate them as quick, affordable, friendly and always providing first-class service with each encounter. They are located on the ground floor of Diamond Plaza 1.
Tintoria Drycleaners is another leading company in Kenya. They've continually served Nairobi and its environs by providing some of the best dry cleaning services. The company provides services such as dropping off laundry, picking up and delivering, and a self-registration online schedule for these services.
Apart from dry cleaning, the company has extended its services to include home commercial and sofa cleaning. They also provide deep cleaning and minor tailoring services. You can visit their store to meet with the in-house tailor for any minor adjustments.
Conclusion
Browse this list if you want to save a little more time with laundry or require professional dry cleaning services. Most dry cleaners in Nairobi provide additional services such as pick-up and delivery to suit your needs. They can also provide professional stain removal and tailoring services.
Please follow and like us: