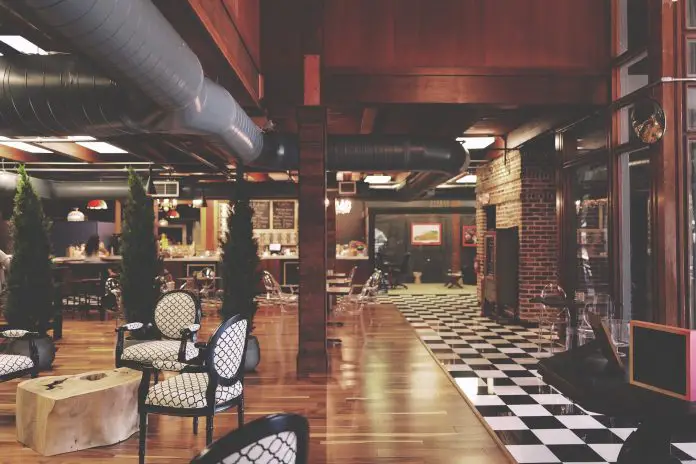 Nairobi streets can be unbearable at times. The noise, the disorderliness, the rude touts, and the heavy traffic jams. After running up and down to run your errands, you want a place you can enjoy your favourite meal. Despite the hassles, Nairobi CBD does not fall short of good restaurants where you can quench your hunger pangs.
But not every restaurant qualifies as a good place to get a bite. Whether you are looking for a kibandaski or a high-end restaurant in Nairobi, you are spoilt for choice. There are hundreds, if not thousands, of good hotels in Nairobi CBD and surrounding areas. Let's look at some of the options you have.
The Best Affordable Restaurants in Nairobi CBD
List of Good Restaurants in Nairobi CBD
Are you looking for a relaxed place where you can enjoy the view of Nairobi's elegance? CJ's is a place to consider after a hectic day at work or for an evening meal as you relax. The restaurant is located along Koinange Street, which has a quiet environment.
Whether you want grilled chicken or a mouth-watering burger, CJ's is the place to consider. The hotel has over 300 selections of both local and international delicacies. They are the parent company to Café Javas. They also have several outlets in Kampala and Entebbe.
Google Rating: 4.7 ⭐⭐⭐⭐⭐ (9603 Reviews)
Do you want to spend some time with friends or family members while enjoying a sumptuous meal? Kilimanjaro Jamia is one of the best Nairobi CBD restaurants. The city restaurant has a variety of dishes for the whole family. The main branch is along Kimathi Street and they also have an outlet along Banda Street.
You can also get deliveries to your home or office in Nairobi and the neighbouring towns. Whether you want the popular dawa or a taste of African tea, you will get it at affordable prices.
Google Rating: 4.3 ⭐⭐⭐⭐ (5707 Reviews)
3. Lazarus Inn Lounge & Grill
The Lazarus Hotel stands out because of its mastery of what customers want. Lazarus' main branch is along Tom Mboya Street and recently, they opened a new outlet along Mfangano Street. This is a budget restaurant if you want affordable meals or accommodation.
Although the hotel is in the busiest of Nairobi Street, they have tried to maintain some sanity in the environment. You can enjoy delicious meals as you relax and observe in busy city streets on the balconies.
Google Rating:3.9 ⭐⭐⭐⭐ (2084 Reviews)
4. Highland Annex & Restaurant
Many people throng this restaurant as they wait for the long bus queues to subside. If you want to enjoy a cup of hot tea and tasty mandazi without parting with a fortune, this is the place to be. With only ksh. 100, you can enjoy the delicacies as you chat with friends.
The busy hotel is located along Mfangano Street. You can also get takeaway or deliveries to your office or home.
Google Rating: 4.1 ⭐⭐⭐⭐ (132 Reviews)
5. Big Knife 254
Do you want a taste of something different from local dishes? Big Knife has the best Turkish cuisine in Nairobi at a fair price. The hotel's location is at the junction between Monrovia and Muindi Mbingu Street. If you want a serene environment away from matatu hooting, this is the place to go.
You can enjoy delicious shawarma as you admire the beautiful ambience of the restaurant. The recent renovation of the hotel gives customers a good first impression. If you are in Nairobi University, this is a good place for a date. A few metres from the institution and also affordable.
Google Rating: 4.3 ⭐⭐⭐⭐ (2260 Reviews)
At the heart of Nairobi CBD is a gem along Moi Avenue in the famous Imenti House. This is a good joint to grab a glass of juice or some fries in the evening. They have a variety of local and international cuisines that will leave your taste glands begging for more.
Azuri Restaurant also offers corporate catering at affordable prices. You can get your deliveries through Glovo, Jumia Foods or Uber Eats if you want to enjoy a sumptuous meal in the comfort of your couch.
Google Rating: 4.1 ⭐⭐⭐⭐ (1897 Reviews)
This restaurant offers something different from the regular chips, chicken, ugali, rice, pilau and mukimo. You can get a taste of various seafood without breaking your bank. The restaurant is located in a serene environment that gives customers a good experience as they enjoy the delicacies.
Mawimbi Seafood Restaurant is located along Kijabe Street in Longonot Place near Mediamax Offices. If you want to have regular experiences in the hotel, you can join Mawimbi Club for amazing discounts, packages and exchange programs. The restaurant promises access to other benefits.
Google Rating: 4.6 ⭐⭐⭐⭐⭐ (1541 Reviews)
8. Maa Dishes
A taste of African delicacies at affordable prices? Maa Dishes is the place to go. The restaurant is located at the heart of Nairobi's CBD along River Road near Luthuli Avenue. If you want ugali, pilau, rice, mukimo, matoke or chapati, this Maa Dishes has got your back.
The restaurant has an attractive African theme with a touch of the Maasai culture. You will appreciate the interior décor, which combines rustic and contemporary décor. With Ksh. 500, you can enjoy several local dishes and get a change.
Google Rating: 4.1 ⭐⭐⭐⭐ (166 Reviews)
9. City Star Restaurant
Rarely do you get a combination of good ambience, affordability and quality food in Nairobi. But at City Star Restaurant, you can have all the 3-in-1. The hotel is located along Kimathi Street near Nation Centre. The hotel has the best Ethiopian and Somali cuisines in Nairobi.
If you want the best shawarma or injera at affordable prices, City Star Restaurant is the place to visit. The hotel is ideal for a meetup with your buddies as you enjoy the soothing downtown breeze on the balcony.
Google Rating: 4.1 ⭐⭐⭐⭐ (925 Reviews)
10.  Home Lunch
Are you wondering where the famous Lapado went? Home Lunch is located where Lapado was along Moi Avenue. The hotel is opposite Sawa Mall or Mt. Kenya University Nairobi Campus. If you are looking for a place with enough space to enjoy a meal with friends, this is a good option.
Home Lunch is a good place to chill with your friends as you watch football. The staff will give you all the time you need, as long as you can keep the orders flowing.
Google Rating: 4.3 ⭐⭐⭐⭐ (345 Reviews)
Conclusion 
Nairobi has many eating joints and getting what fits your budget can be a hard nut to crack. But with this list of restaurants in Nairobi CBD, you can be sure to have a good time in the city as you enjoy local and international cuisine.
Which is your favourite restaurant in Nairobi CBD?
Please follow and like us: