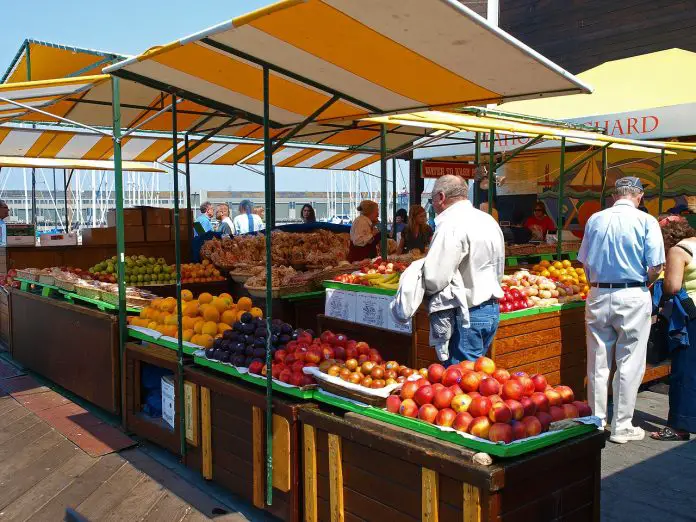 Businesses are the backbone of Kenya's economy. People open businesses daily across the country. For a small like an M-PESA, you require a minimum of Ksh 100,000 to start. However, there are several factors to consider before starting a business to keep blossoming.
Your business grows once you meet the market demand. To bridge the gap in the business market, plan your venture well. Have the relevant knowledge and skills, and obey the law. With time, your small business will turn into a reputable organization. You will become your boss in the business field.
Factors to Consider Before Starting a Business in Kenya
1. Business Idea         
Does the business idea in your mind meet the market demand? Will the business benefit the locals and satisfy their needs? Your business idea needs to bring a solution to customers' needs.
Therefore develop an outstanding business idea that will remain afloat in the market.  If you have a business idea similar to others, make it better. Add something that will make you stand out.
2. Business Plan         
A business plan is one of the significant factors in business to consider. It is your strategic tool to run the business. First, it gives you direction on how to operate the business from the start. Besides, it helps you to address any issue that comes along the way.
Also, a business plan helps you manage your business. As an entrepreneur, you need to be disciplined. You have to account for your cash inflow and outflow to keep on your business on the blaze.
3. Location
Choosing the best location for your business is vital. Strive to place your business in a visible environment where your customers can access it easily. Besides, choose a place where you can transport your stock easily.
Your business location needs a highly populated area where you won't struggle to get customers. It will help you run the business, especially for retail businesses. Therefore, have a strategic business location to gain sales.
4. Legal Requirement
The legal requirement is one of the factors to consider for your business success. Comply with Kenyan law for business regulation. Ensure your business is registered by the Office of the Attorney General and Department of Justice. You will get a business certificate for legal operation.
Avoid starting an unregistered business. Once the law knows you operate a business illegally, you might be fined and your business canceled. Therefore, adhere to Kenya Revenue Authority (KRA) and pay taxes for your business. Follow the rules and regulations of starting a business in Kenya.
5. Cost
Cost is another business factor to consider. The amount you require to start depends on the size of your business. Calculate each coin you need to kick off your business. Afterward, source the capital. Be realistic with the starting capital you can afford.
You can get the startup capital from your saving, a bank loan, or a loan from a friend. For loans, keep in mind the terms and conditions for repayment. Consider the repayment period, security, and interest. It will help you make the right decision when borrowing.
6. Market
Who will buy your products or services? Before you begin a business, define your target customers. For instance, if you want to start a cyber café, look for an environment with young people who mostly require your services. Starting a business in the right environment helps it pick faster.
Conduct market research to come up with the right business environment. The business factor will help you understand the buying habits and potential growth of your business. Survey the need of the people to know whether your product or service will fulfill them.
7. Competitors
Every business has competitors. Be prepared to compete with other entrepreneurs providing the same products or services as yours. Understand your opponent's strengths and weaknesses and marketing strategies to compete effectively.
Once you get to your competitors well, you will position yourself in the market. Device ways that help you to stand out from others. For instance, if you start a restaurant, you can offer a salad beside the main meal to be unique.
8. Flexibility
Business trends keep changing in the marketplace. Therefore, be open to dynamics that come on the way. Also, when you start a business, you might make a mistake. Allow room for correction and be flexible to change.
Listen to business podcasts and read entrepreneurship books to remain updated. Keep learning new business trends and be flexible to adapt. As a result, your business will grow.
9. Knowledge and Skills
Do you have what it takes to launch your business idea? Before you venture into entrepreneurship, have knowledge and skills about your venture. You can enroll in a business course to gain understanding. Also, you can learn through YouTube videos.
Having the necessary skills help you to run your business rightly. The business factor allows you to manage your input and output. Also, you can handle any challenge that comes along the way. As a result, you make sales and expand your business.
10. Availability
Time is a crucial resource for every business to succeed. Before you begin your entrepreneurship journey, ask yourself whether you have enough time for your business. Will the business be your full-time or part-time job? It will help you run the business smoothly.
If your business is a side hustle and you won't be available fully, you can employ an assistant. It will allow you to put the required effort into your business. For full-time entrepreneurship, give your business enough time. Wake up early and run every errand on time. Sacrifice enough time for your business.
Entrepreneurship is one of the most profitable fields you can venture into in Kenya. Most people have gained wealth through business. If you want to start a business, go ahead, it is a great idea. Plan yourself adequately before you start. Lastly, understand that the business world has its challenges, be ready to face them, and learn.
Please follow and like us: