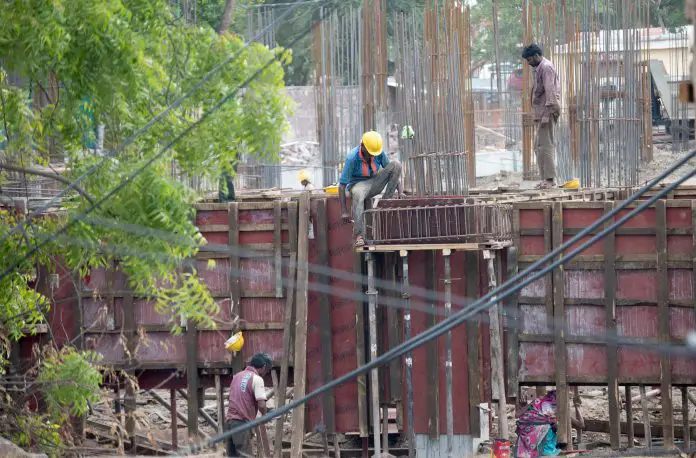 Most people perceive the architecture field as a men's industry. You can only find a few women in the building and construction industry. According to the Architectural Association of Kenya 2020, the number of women registered was 90 out of 763. As a result, architectural firms in Kenya have a demanding number of females.
According to Kenyan law, architects should charge a minimum of 6% of the total construction cost. However, the price can go up to 10% of the construction cost. As a result, some building developers argue that the Kenyan architectures are expensive because their work is not much.
List of architectural firms in Kenya
Architectural firm

Services

Contact

Location

Pharos Architects

Architecture

Project management

Interior design

+254 720 203030

E Church Rd, Nairobi

Triad Architects & Planners

Interior design

Project management

Architecture

+254 722 708632/ +254 733 220539

 

Muthaiga Rd, Nairobi

Beglin Woods Architects

Master planning

Architecture

Interior design

Project management

+254 734 623855/ +254 722 201185

Miotoni Rd, Karen, Nairobi

DMJ Architects

Feasibility studies

Scheme design

Master planning

Tender evaluation

Interior design

Detailed design and construction drawings

+254 722 881235/ +254 734 961210

Westlands, Nairobi

E.D.G. & Atelier Architects

Management of architectural and interior design projects

Master planning

+254 736 172220/ +254 020 2034042

Chweya Lane, Off Chweya Rd, Nairobi

Tarakibu Architects

Construction management

Project management

Interior design

020 3862213

Westlands, Nairobi

SK Archplans

Site analysis

Program preparation

Landscaping

Schematic design

Space planning and interior design

Construction documents

+254 722 201235

Menelik Lane, Off Ngong Rd, Nairobi

Planning System Services Ltd

Architecture and Land use

Project management

+254 724 255088/ +254 733 555001

Lower Kabete Rd, Nairobi

Arplad Architects Ltd

Architecture

Interior design

Landscape design

Project management

+254 020 2324368/ +254 737 811502

Hospital Rd, Nairobi

Symbion Group

Urban planning

Architectural design

Interior design

Project management

+254 020 2455071/ +254 020 688049

Dagorreti Rd, Karen, Nairobi
List of Architectural Companies in Kenya  
Pharos Architects offers architecture and engineering services to building projects across East Africa. Architects Andrew Gremely and Jasraj Sehmi lead the company. Andrew has been an architecture practitioner in East Africa since 1993, while Jasraj joined him in 2009 after five years of experience in the United Kingdom.
The architectural firm has junior and senior architects who offer quality service in any project. Some clients that have worked with Pharos include the World Bank, WFP, UNICEF, EU, and the Government of South Sudan. Lastly, the company is certified by both quality control and environmental bodies.
Triad Architects has been one of Africa's leading architectural design firms since 1963. Over the years, the company has won several awards for its creative and innovative architectural designs that suit customers' expectations. Besides, Triad was among the first organizations to be ISO certified in Kenya.
The architectural firm majors in architecture, interior design, and project management. Triad has done some of the significant buildings and appealing monuments in Africa. Whether you want a hotel, a bar, or even a cafe whose appearance will attract more customers, work with Triad Architects. Also, the architectural firm offers creative designs for shopping malls and banking houses that maximize your space.
It is an architectural firm that ensures every project they get, however small or big, is done to the highest standard level. Beglin Woods Architects ensures that your building is accessible, economical, and enjoyable and can be adapted or extended. Besides, the company works to finish its projects on time.
To produce quality work, Beglin seeks to understand the climatic condition of the building region first. It helps to avoid architectural stereotypes. Besides, during the detailed design stage, the company works with suppliers and manufacturers to identify durable, cost-effective, and elegant details of your building.
DMJ is one of the architectural firms based in Nairobi with over 50 years of experience. The company has three principal architects, a team of professional architectural assistants, and admin staff.
The firm works on different projects across Kenya and other countries. Some of its project categories include commercial, institutions, medical, residential, hospitality, and industrial.
E.D.G. & Atelier Architects majors in master planning, design, and management of architectural and interior design projects. The architectural firm crafts each project according to the clients' tastes and preferences.
The firm has some of the richest architects in Kenya based on the projects completed. The company has done appealing buildings in Kenya like Tamarind Tree Suite, Mtwapa Heights, and Best Western Hotel.
6. Tarakibu Architectural Firm           
It is one of the architectural companies located in Westlands, Nairobi. The firm offers architectural services that reflect the culture, social traditions, or even a country.
The architectural firm can engage with projects of any size and fulfill the required clients' expectations. Lastly, Tarakibu has a team of architects and technicians with advanced presentation and CADD skills. 
SK Archplans was established in Kenya by Architect Stanley Kebathi. The firm has worked on projects in Kenya, Tanzania, Southern Sudan, Burundi, and Rwanda.
The company is a member of the Architectural Association of Kenya (AAK) and the Association of East and Southern Africa Consultant Organization (AESACOL). The architectural firm has a long list of satisfied clients it has worked with on different projects.
It is one of the architectural firms that has won many international and national awards due to its architectural excellence. As a result, the firm has set the pace for the East African architectural experience.
Since 1978, the Planning Systems firm has engaged with many buildings that brought beauty and serenity to Nairobi and East Africa Skylines. The Planning firm has got you if you want your education, hospitality, or commercial project to be done by experts.
Arplad is a full-service design firm that provides interior design, architecture, and planning services. The architectural firm has a vision of becoming the leading provider of reliable and quality architectural services in Kenya and other countries.
The firm has worked with well-known clients in Kenya. Some are the Presbyterian Church of Kenya, The Kenya Society for the Blind, the Government of Kenya, and the Uchumi supermarket.
Symbion Group Kenya was established by renowned architect Jon Cavanagh. Over the years, the company has grown and established branches in Tanzania, Botswana, and Uganda. Besides, the firm has designed iconic buildings like Villa Rosa Kempinski hotel and Kampala Serena Hotel.
The architectural company has 108 people who are experts in architectural designs, interior designs, project management, and urban planning. As a result, the firm has delivered superb designs to clients.
Please follow and like us: