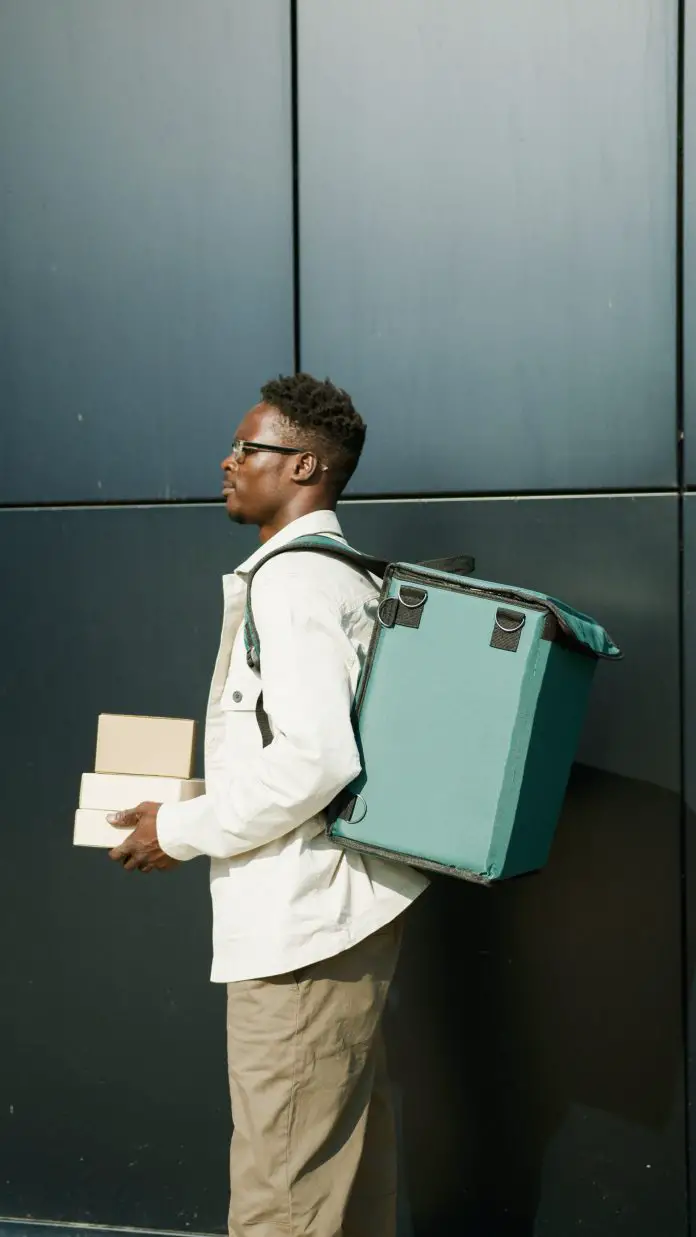 The Kenya e-commerce industry is expanding, and so is the online pharmaceutical sector. Besides, some people are busy, and thus prefer online shopping and home delivery for almost everything they need. As a result, the number of online pharmacies in Kenya is increasing. 
These pharmacies deliver prescribed and nonprescribed medicines to their audience. Besides, they offer prescription, consultation, therapeutic management, and counselling services. If you are looking for online pharmacies in Kenya to work with, here is a list of the best in the market. 
Top 10 Online Pharmacies 
Online Pharmacies 
Delivery Time
Location
Contacts 

MYDAWA 

4 hours 

Westlands, Nairobi 

support@mydawa.com

+254 20521 9999

Halton's Pharmacy 

5 hours 

Westlands, Nairobi 

info@haltons.co.ke

 

0110 139565  

Pharmashop

24-36 hours 

Westlands, Nairobi 

pharmashopltd@gmail.com

+254 741 801800

Goodlife

3 hours 

Ring Road, Westlands

info@goodlife.africa.com

+254 735 703777

Pharmacy Direct 

24hours within Nairobi

48 hours to other parts of the country

Argwings Kodhek, Nairobi  

info@pharmacydirectkenya.com

+254 794 585618/+254 768 916475

TF Pharmacy 

24 hours 

Upper Hill, Mara Road 

head.office@tfpharmacyonline.com

 

+254 714 217617/ +254 724 624100

Pharmily 

24 hours 

Muthaiga Business Centre, Nairobi 

info@pharmily.co.ke

+254 726 669898

Neem Pharmacy 

24 hours 

Hurligham, Nairobi 

info@neempharmacy.co.ke

+254 791 333444/ +254 798 444555/+254 740 222111

Portal Pharmacy 

24 hours 

Two Rivers Mall, Ruaka

info@portalpharmacy.ke

+254 740 637700

Livia Pharmacy 

24 hours 

Nyali, Mombasa 

support@liviapp.com

 

+254 740 869442/ +254 732 599737
List of the Best Online Pharmacies in Kenya
It is the best online pharmacy in Kenya. You can order your medication anytime and anywhere to save time spent in pharmacy queues. Besides, you don't pay for a delivery, and there is no transaction cost when shopping. 
It is also the first registered online pharmacy in the country. Therefore, you can be assured that they are offering quality medication. Apart from medicine, you can purchase health, wellness, and beauty products. You need to get to their website or download the MYDAWA app and select your product, pay, and wait for delivery at your doorstep. 
It is a retail pharmacy chain in Kenya offering prescription and non-prescription pharmaceutical products. You can shop for over-the-counter drugs, prescription drugs, hygiene items, sanitary items, check-ups, and test kits.
Besides, you can get your medication delivered to your doorstep by calling and giving your order. The delivery is free of charge. As the biggest pharmacy in Nairobi, you can be assured of the availability of most medications. 
Pharmashop provides an online app that you can download to your Android or iOS device. After downloading, you can set up your profile to make orders without fuss. Besides, you can use it to ask any medical questions and get a medication guide. 
The app also allows users to search for medicines and buy them from the comfort of their homes. They offer free delivery throughout the country. If you are in Nairobi, you will receive your order within 3 hours, and in other counties, you will get it within 24 hours. 
Goodlife pharmacy is one of its kind in East Africa. It serves more than 2 million people through its 96 branches. You can get health services such as malaria diagnosis and family nutrition, doctor consultation, blood pressure, and body mass index. 
To serve its audience better, it launched the Goodlife pharmacy online, where you can shop. Once you make your order, the delivery is done in less than 3 hours. Besides, you can sign up for the invaluable My Goodlife Club to enjoy endless loyalty membership discounts. 
The pharmacy sells a wide range of skincare products, baby and child products, health products, and vitamins and mineral supplements. Besides, all their services are run by qualified pharmacists who operate from pharmacy premises registered by the Pharmacy and Poisons Board of Kenya. 
Since the facility understands the hassle of travelling to shop for medicine, they provide an option where you can order and get your medication delivered. If you are within Nairobi and its environs, you will receive your order within 24 hours, and for other parts of Kenya, you will receive it within 48 hours. 
As the biggest pharmacy in Kenya, TF provides pain relievers, baby/child care, supplements, travel medicines, women's health, beauty and skincare, digestive health, and first aid products. Besides, it has 24/7 online support to serve its customers to satisfaction. 
You can shop for any product in the comfort of your home. All you need to do is create an account and place your order. Besides, they provide safe online payment methods and 30 days' money back if there is a return. They ship items over Ksh2000 for free. 
It is more than an online pharmacy store offering prescription, baby and pregnancy care products, beauty products, oral care products, and over-the-counter drugs. Currently, it is serving people within Nairobi and its environs but hopes to expand to other towns soon. 
To make your order, go to their website, search for the items you want, and make place them in the shopping basket Their favorite brands are Oral-B, L'Oreal, Pampers, Rexona, Kotex, Neutrogena, and Dr.Organic.
 If you are searching for medicine prices in Kenya, go to the Neem pharmacy website and enjoy the best prices in the market. The pharmacy offers prescription medicines, laboratory services, and supplements. 
Besides, they do home deliveries for their customers from 9 am to 9 pm. Within the Nairobi area, you can enjoy the free home delivery service. You can pay through Mpesa, visa card, MasterCard, American Express, or cheque. 
The Portal Pharmacy has been in operation since 1961, offering a wide variety of health and beauty products. Besides, it works with top brands such as Neutrogena, The Ordinary, Aveeno, and L'OREAL. 
If you have a prescription, you can go to their website, upload it, and they will deliver on time. They do the same-day delivery for Nairobi orders while their partners deliver anywhere in Kenya. 
It is an online pharmacy that helps patients to access their prescribed medication at the best price. You can download your Livia Health app to access all the chemists registered via the app. Besides, the online pharmacy enables patients to schedule their appointments with doctors registered on the app. 
If you have an appointment with your doctors and both have the app, you can set reminders and schedule the subsequent refills for your prescriptions. Finally, the app is accessible via your Google Play Store or App Store.
Please follow and like us: