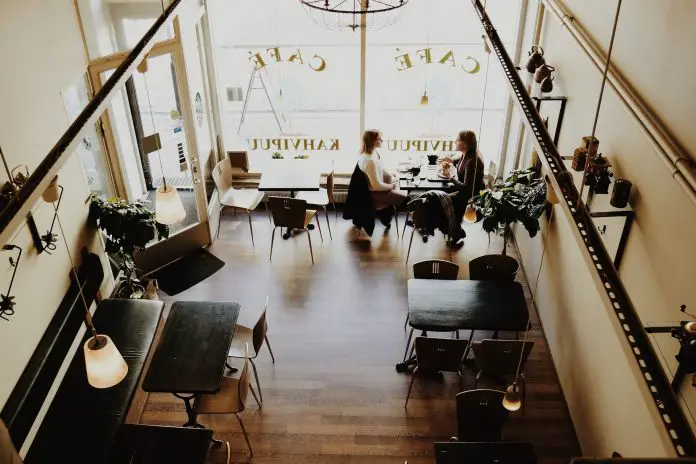 Food is the way to a man's heart. Everyone wants delicious food, whether at home or a restaurant. When you have a business in town and get hungry, you will look for one of the best restaurants in Nairobi to have a meal. A restaurant that serves you the best dish in the city.
Nairobi is the capital city of Kenya where most businesses happen. Therefore, as you carry your business in town, you need a cool place to take a meal. A cafe that offers you a memorable dining experience. In this article, you will get to know the best restaurants in Nairobi where you can enjoy one of your favorite meals.
10 Affordable Restaurants in Nairobi 
Restaurant
Main dishes
Contact
Location
Clay Oven
Schezwan Chicken

Vegetable Manchurian

Shredded mutton

Gung bao fish

marketing@clayoven.co.ke

0708 778877

Fuji Plaza Crossway Rd along Waiyaki way, Nairobi
The Lord Erroll
Malindi Sol

Rack of lamb

Free range chicken

Green Risotto

reservation@lord-erroll.com

0721 920820

Ruaka Rd, Runda Estate, Nairobi
About Thyme
Pumpkin & Amaretti Tortellini

Chicken dopiaza

Traditional Greek Moussaka

reservation@about-thyme.com

O721 850026

Corner of Eldama Ravine Rd and Peponi Rd, Nairobi
CJ's
Pizza

Burgers

Kids & ranger meals

0791 000090/ 0792 000090
Koinange street Nairobi
Talisman
Slow cooked lamb pastille

Octopus Carpaccio

reservation@thetalismanrestaurant.com

0705 999997

Ngong Rd, Karen, Nairobi
The River Café
Mixed bean quesadilla

Penne di pollo

Kihanya special

supervisor@therivercafekarura.com

020-203-3340

Inside Karura Forest, off Limuru Rd, Nairobi
Fonda NBO
Enchiladas

Lamb barbacoa

Pork carnitas

reservation@fondanbo.com

0720 145741/ 0735 053829

Sarit Centre, Westlands

 

 

Kilimanjaro Jamia
Alleso

Chicken biryani

Grilled fillet steak

info@kilimanjarojamia.com

0796 766808

Kimathi Street, Nairobi

Banda Street, Nairobi

Eastleigh, Nairobi

Mama Ashanti
Eforiro

Egusi soup with goat meat

Okra soup with fish

marketing@mamaashanti.co.ke

0736 222324

Muthaiga Gardens, Nairobi
The Arbor
Burgers

Wraps

arborplaceltd@gmail.com

0729 400291

101 Manyani East Rd, Nairobi
List of the Best Restaurants in Nairobi
One of the best restaurants to have your lunch or dinner in Nairobi in 2020 is Clay Oven. It offers delicious Indian food that creates a memory. Besides, as you wait for your meal, you can enjoy the soft Indian music that keeps you relaxed.
Whether you want chicken, fish, or mutton, the restaurant serves the best. Besides, they have different preparation methods to suit your taste and preference. Also, Clay Oven Indian desserts are yummy. You can have Pista Kulfi, Rasmalai, Gulab Jamun, among others.
The Lord Erroll is an award-winning restaurant. In 2017, it won the restaurant of the year Global Award. If you want to have a meal at one of the best restaurants in Nairobi with a view, The Lord Erroll has got your back. You will enjoy beautifully ornate waterfalls, ponds, and streams.
Besides, the restaurant provides multiple dining rooms for booking. If you have a meeting of 6 people to 100, you can get a private room. If you have an upcoming wedding, the restaurant has well-manicured gardens that can host 300 pax comfortably.
About Thyme Restaurant offers different menus to suit everyone's needs. You can enjoy food from the main, dessert, or weekday breakfast menus. Also, the restaurant has a soft drink & beverages menu to cover your drink needs.
The restaurant allows you to book your table online. Also, you call them on 0712 850026 to make a reservation. Eat, Drink, and Don't Think from About Thyme Restaurant.
It is one of the best restaurants in Nairobi for a coffee date.  The restaurant has baristas who make delightful macchiatos, espresso, and Mocca. When it comes to breakfast, the CJ'S makes breakfast combos, fluffy pancakes, and pastries.
Also, you can spoil yourself with a variety of pizzas made at CJ's. The restaurants make Nyama feast, Margherita, and vegetarian pizzas. Besides, you can have chicken pizzas that leave you drooling for more.
The restaurant began in the '90s and has grown to be the best in town. You can enjoy fine dining at Talisman, one of the best restaurants in Karen. Besides, it offers different cuisines from the world. To have an easy time at Talisman, book your table earlier, from Tuesday to Sunday.
Besides, the restaurant offers a plastic-free environment. You use bamboo straws to take your drink. Also, all the bottles are recycled to promote an eco-friendly environment.
It is one of the hidden restaurants in Nairobi located inside Karura Forest. The River Café offers an enticing meal as you enjoy the beauty of nature. After your meal, you can have a walk or a bike ride inside Karura forest to see monkeys.
The restaurant provides a menu that covers all-day breakfast, lunch, and beverages. For people with health issues, the restaurant offers different types of herbal tea. You can have a cup of summer berry, lemon & ginger, butterscotch rooibos tea.
Fonda means tavern or inn in Arabic, while in Mexico, it equates to a restaurant. It is a restaurant in Nairobi that serves Mexican cuisine to diners. Besides, all the chefs at Fonda make enticing meals with locally sourced organic ingredients.
To enjoy Mexican dishes, go to Rosslyn Riviera Mall, and you will find Fonda NBO restaurant. Some of the famous Mexican dishes made at the restaurant are loaded chilaquiles, queso fundido, and salsa platter.
Kilimanjaro Jamia is open all day to offer relaxed fine dining to you. It is one of the best restaurants in Nairobi CBD and Eastleigh. The restaurant provides yummy Somali dishes like Alleso, Kostato, Arosto, and Dello AL forno.
Besides, Kilimanjaro Jamia serves different kinds of sandwiches. You can get grilled vegetables or roasted beef sandwiches. Again, you can enjoy a cup of camel tea or a glass of camel milk.
At Mama Ashanti, you enjoy authentic West Africa Cuisine. Besides, you can order your meal and get it delivered to your comfort. Apart from the restaurant, Mama Ashanti has a bar and a lounge to cater to all clients.
Besides, you can have your meal in the restaurant or have a take-away. Some of the West African Special made at Mama Ashanti include Eforiro, Egusi soup, and Ogbono soup with fish.
10. The Arbor Restaurant
It is a garden café that serves a variety of food items. Besides, the restaurant offers delivery services through Yum deliveries. It is open from Tuesdays to Sundays from 9 am- 9 pm.
The Arbor appreciates their customers through special offers. For example, you can buy one burger and get one free. Lastly, the restaurant has a kids menu. Therefore, you can have a family lunch at The Arbor Café.
Enjoy delicious foods and beverages from the above best restaurants in Nairobi.
Please follow and like us: