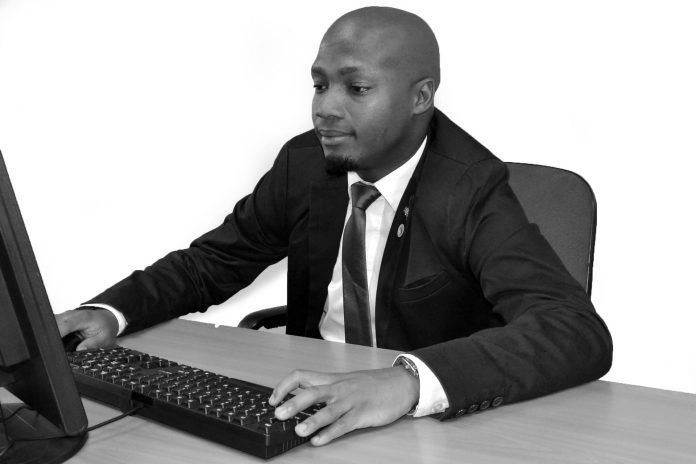 Would you love to work for the government of Kenya? How much do you expect to be paid for the post? The Public Service Commission is responsible for employing people in government jobs in Kenya. It advertises open vacancies and invites individuals to apply. You can luckily secure one of the well-paying government jobs in different organizations.
According to the Kenya National Bureau of Statistics, 46.3% of salaried workers in the Kenya Revenue Authority (KRA) database earned below Ksh. 30,000 by 2018. However, those in well-paying government jobs earned over Ksh. 100,000 per month. Some of the industries with well-paying jobs were education, manufacturing, defense, and human health.
Highest-paying Government Jobs in Kenya
Well-paying government jobs
Organizations to work for
Average salary
Law
High court

Kenya National Commission on Human Rights

Ksh 54,600- ksh 437,000
Engineering
National and county government
Ksh 240,000-ksh 2m
Politics
County assembly

National assembly

Senate

Parliament

Ksh 600,000- ksh 3m
Media
Kenya Broadcasting Corporation (KBC)

Kenya News Agency

Ksh 42,000 and above
Medicine
Public hospitals

Ministry of health

Kenya Medical Supplies Authority (KEMSA)

Pharmacy and Poisons Board in Kenya

Doctors- Ksh 127,000-ksh 583,000

Registered nurses- ksh 91,000-ksh 273,000

Pharmacist- ksh 92,100-ksh 293,000

Parastatals
Kenya Revenue Authority (KRA)

Anti-Counterfeit Agency

Sacco Societies Regulatory Authority (SASRA)

Kenya Wine Agencies (KWAL)

New trainee- Ksh 80,000- ksh 170,000

Supervisors and seniors- ksh 100,000 and above

Information Technology (IT)
Ministry of ICT and Youths

Kenya Communication Authority

National and County government

Ksh 76,500-Ksh 24,000
Finance & insurance
The National Treasury

Central Bank of Kenya

Insurance Regulatory Authority

Finance- Ksh 61,200- Ksh 304,000

Insurance underwriter- ksh 53,000- ksh 169,000

Education
Public primary and secondary schools

Public universities

Kenya Institute Curriculum Development

Primary and secondary schools- Ksh 30,304- ksh 200,000

Lecturers- Ksh 112,000- ksh 330,000

Architecture
National and county government

Parastatals

Ksh 88,800- ksh 283,000
List of Best Paying Government Jobs in Kenya
1. Law
Law is a field with top-paying degree jobs in Kenya. The industry has magistrates, lawyers, judges, advocates, and arbitrators.  To be a lawyer in Kenya, you need to score at least a B plain in your KSCE. Afterward, proceed to a university to pursue a degree.
After your campus education, you must take a diploma in Kenya School of Law to become an advocate of the high court. Once you secure this well-paying government job, you earn between Ksh. 250,000- Ksh. 2m per month. It depends on the clients you represent in the court.
2. Engineering
Engineers are on-demand in Kenya. You can be a civil, electrical, petroleum, mechanical, software, or aeronautic engineer. The well-paying government jobs allow fresh graduates to take home Ksh 60,000 per month.
As an engineer, you can work with national and county governments. You can also work with government companies such as Kenya power, one of Kenya's best-paying companies.
3. Politics
The political field has the highest-paid person in the Kenyan government. The president, deputy president, governors, senators, MPs, Women Representatives, and MCAs earn well in Kenya.
There are no tough requirements to be a politician in Kenya. For example, you can go via for Member of County Assembly seat with your KSCE certificate. Also, this well-paying government job comes with huge allowances.
4. Media
Media personalities such as news anchors, program hosts, radio presenters make a lot of money. To keep your star shining in this field, you need to attract a massive audience to view or listen to your program. Such media personalities are highly sorted after and are paid heavily.
If you have a passion for media, you can pursue a course in it and grow your career. The more you gain experience, the more opportunities, and higher pay. Some of the potential employers in government media houses are Kenya Broadcasting Corporation.
5. Medicine
The medicine field is a great career venture in Kenya. Doctors, nurses, and social health works in public hospitals are earning well. If you are a government hospital surgeon, you take home between Ksh 142,000 to Ksh 656 000 per month depending on your experience.
Kenyatta National Hospital offered some of the highest paying jobs in Kenya in 2020. You can pursue a medicine course in one of the universities or colleges in Kenya and become a registered medical practitioner.
6. Parastatals
A parastatal is a company with some political authority and serves the state indirectly. Some of the best paying parastatals in Kenya are KRA, Central Bank of Kenya, and Kenya Ports Authority.
Junior employees such as secretaries, messengers, and security officers at CBK earn between Ksh 40,000 to 150,000 per month. On the other hand, professionals with 1-3 years get between Ksh 120,000 to Ksh 180,000. As a supervisor, you earn Ksh 200,000 to Ksh 400,000, which a remunerative amount. Therefore, parastatals offer well-paying government jobs.
7. Information Technology
Government organizations require professionals to set up and manage their systems. As a result, they employ IT managers, system administrators, and computer network professionals.
The Ministry of ICT is the main employer for IT experts. This well-paying government job allows you to earn Ksh 36,973 and above. Also, you can get side hustle jobs to create websites for other companies.
8. Finance & Insurance
It is one of the best paying degree courses in Kenya. If you get an opportunity to pursue finance in college, you can be an accountant, security and commodity expert, or financial sales agent.
Finance experts can work in the national treasury, Kenya Investment Authority, or the Ministry of Finance, among other institutions. The insurance professionals can also land jobs at Insurance Regulatory Authority and Sacco Societies Regulatory Authority (SASRA).
9. Education
The education sector is one of the largest employers in Kenya. According to the Kenya National Bureau of Statistics, in 2019, the sector had the highest number of professionals paid over Ksh. 100,000 per month.
Some of the well-paying government jobs in this field are lecturing, high school teaching, and administration. Therefore, you can take advantage of the opportunity and pursue a bachelor's degree in education. After that, you can have a master's and PhD to get a higher rank.
10. Architecture
Architecture is a field with few graduates in Kenya. As a result, the demands for professionals in this field is high. Government organizations are building offices regularly, and therefore, offering a great opportunity.
To study for this well-paying government job, you can apply at JKUAT, UON, and the Technical University of Kenya. It takes about 4 to 6 years to complete the course.
Please follow and like us: