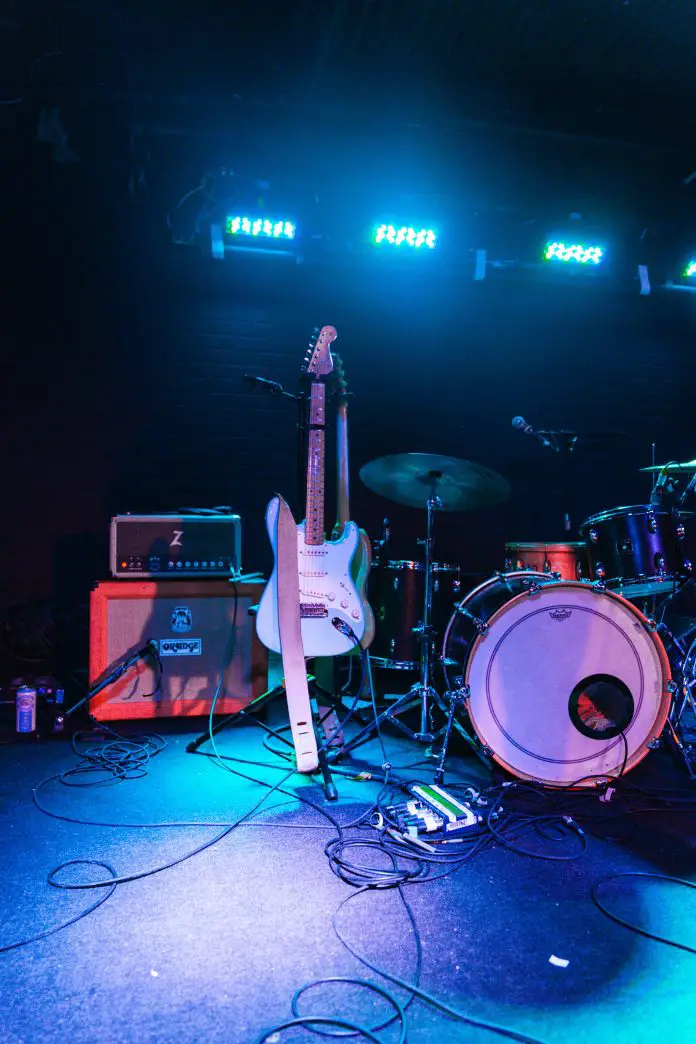 Music is life itself as it lightens the mood of every environment. It has the power to encourage and teach. However, music becomes sweeter when musical instruments are played. As a result, facilities such as churches, clubs, studios, and music schools invest so much in music equipment. They work with musical instruments shops in Kenya to add flavor to their songs. 
There are different types of instruments used in music. You can have a guitar, violin, drumset, piano, saxophone, and flute. However, the quality of the tool matters to produce good music. Therefore, where do you find the best music equipment in Kenya? 
Here is a list of the best music shops with high-quality instruments and accessories. Keep reading! 
List of the 10 Best Musical Instruments Shops in Kenya
Musical Instruments Shops 
Equipment 
Location 
Contacts 

Credible Sounds Ltd 

Piano 

Keyboards 

Guitars 

Drums 

DJ Equipment 

Village Market, Nairobi 

Badru House, Moi Avenue, Nairobi 

credible@crediblesounds.com

+254 741 411963/ +254 740 418548 

Musicland Music Shop 

Microphones

Amplifiers 

Keyboards & accessories 

Violins 

Guitars 

Moi Avenue behind Nation Center 

mucislandnairobi@gmail.com

+254 725 414772  

Shopit Kenya 

Pianos 

Microphones

DJ controller 

Mixers  

The Stanley, Standard Street, Nairobi 

sales@shopit.co.ke

+254 777 777000/ +254 705 784477

Melodica Music Store 

Adapters for keyboards 

Drums 

Violin & parts 

Wind instruments 

Elimu House, Tom Mboya Street, Nairobi 

+254 721 580721 

Asanand Music Shop 

Keyboards

Drums and accessories 

Mixer

Microphone 

Guitar 

Sawa Mall, Moi Avenue, Nairobi 

info@asananadmusicshop.co.ke

 

+254 719 328347/ +254 722 292095

Sokota Music Shop 

Microphones

Guitars 

Gaborone Rd, off River Rd, Nairobi 

sokota@jambo.co.ke

 

+254 720 357011 

Hedgehog Creative

Ukulele strings

Violin tuner

Keyboards

Guitars 

1st Floor, Sarit Center, Nairobi 

info@hedgehogcreative.net

 

+254 736 234473 

Kassangas Music Shop 

Wireless microphones

DJ equipment 

Keyboards 

Drumset 

Tembo Cooperative House, Moi Avenue, Nairobi 

thekassangas@gmail.com

+254 702 245555

Sizzling Sounds 

Drum sets & accessories 

Guitars & accessories 

Mixing consoles 

Keyboards & accessories 

Studio equipment 

Online store 

sizzlingsoundske@gmail.com

 

+254 707 667162

Drumbeats Sounds 

Pianos

Mixers

Drum sticks & drum sets 

Guitars 

DJ controllers 

River road junction Trade Center, off River Rd, Nairobi 

s@beta.drumbeatssounds.co.ke

 

+254 727 026915 
List of the Best musical Instruments Shops in Nairobi
It is a leading musical instrument outlet in Kenya, covering all its products in its warranty program. They provide a wide range of high-quality musical equipment and accessories, percussion instruments, DJ equipment, public address systems, and press band instruments. 
If you are looking for Yamaha instruments in Kenya, Credible Sounds is an authorized dealer and service center of all Yamaha musical instruments. You can also find products from other top brands such as Turbosound and Eminence. 
Musicland Music shop is home to the best music instruments from all renowned brands at pocket-friendly prices. You can shop from the unmatched wide selection of saxophone, keyboard, guitar, cello, brass, and trombone. 
You can also find studio tools and PA systems. The music store is strategically located along Moi Avenue behind the Nation center for accessibility.
It is an online music store in Kenya that strives to provide exceptional music instruments reliably and cost-effectively. You can log in to the Shopit site to compare and find the necessary equipment. 
After shopping for your products, you will enjoy speedy delivery and excellent customer service. They sell items such as amplifiers, mixers, microphones, and pianos. Lastly, they are located at Stanley, Standard Street in Nairobi. You can visit the shop Mondays to Fridays from 8 am to 6 pm, and Saturdays from 9 am to 3 pm. 
It is the oldest established music shop in the East African region, where you can find an extensive library of drums, guitars & parts, keyboards, percussion, and public address instruments. They also provide violin & parts, wind and string instruments. 
Melodica is also one of the reliable musical instrument shops in Nairobi as it offers repair and fixing services at a reasonable fee. You will also enjoy free delivery within Nairobi CBD.
Asanand is a musical retailer and service shop with more than 3 decades in the music industry. As a result, it offers a wide range of great jazz bands, string, wind instruments, and accessories. You can also purchase electronics, public addresses, and acoustics equipment.  
It is an endorsed products retailer of HOHNER, a German-based instrument manufacturing company. If your guitar, violin, or any other wind and acoustic has an issue, you can access repair services from this store. Some of their clientele include the Kenya Army and Kenya prisons. 
6. Sokota Music Shop 
Sokota is a direct importer and dealer of a variety of musical instruments, parts, and accessories. You can visit them at Gaborone Rd, off River Road in Nairobi. The shop is open Mondays to Fridays from 7 am to 6 pm and Saturdays from 9 am to 6 pm. 
Therefore, if you are looking for church instruments for sale in Kenya, you can visit the Sokota music shop. For your music studio, you will get items like guitars from top brands such as Sekaku, Shure, and Behringer.   
It is one of the best music stores in Nairobi, Kenya. You can get different guitars and their accessories, including bass guitars and strings, acoustic guitars and strings, and classical guitars and strings. You can also find keyboards and tuners. 
An Alhambra classical guitar costs Ksh. 125,200, while a semi-classical one goes for Ksh. 105,500. On the other hand, keyboards range from Ksh. 13,200 to Ksh. 70,000 depending on the type and the brand. 
8. Kassangas Music Shop 
It is an online music shop selling musical instruments across Kenya. They provide equipment from top brands such as Yamaha, Meike, Shure, Roland, and Gibson. Therefore, you can be assured of getting exceptional instruments that can serve you long. 
The Kassangas have music instruments for sale in Kenya, such as keyboards, saxophones, microphones, drum sets, and violins. You can also purchase guitars, ukuleles, drumsticks, and mixers. 
Sizzling Sounds is one of the leading musical instruments shops nationwide. They deliver across the country and at an extra fee to the whole of East Africa. Besides, they guarantee you the best offers because they set prices with you in their mind. 
Therefore, if you are looking for microphones, studio equipment, or mixing consoles, Sizzling Sounds has got you. You can also find a wide range of guitars, keyboards, drum sets, violins, and accessories. 
It is a  duly registered company in Kenya to provide music equipment nationwide at affordable prices. The shop partners with top brands such as Yamaha, Boss, Casio, and Roland. Once you make an order, you will enjoy free delivery in Nairobi CBD and 24/7 technical support. 
You can buy all your pianos, drum sticks, subwoofer systems, studio equipment, and mixers at Drumbeats. They also have guitars, public address systems, and rack cases. You can shop online, and your items will be delivered to your doorstep. Therefore, look no further for a musical instruments shop near me.
Please follow and like us: