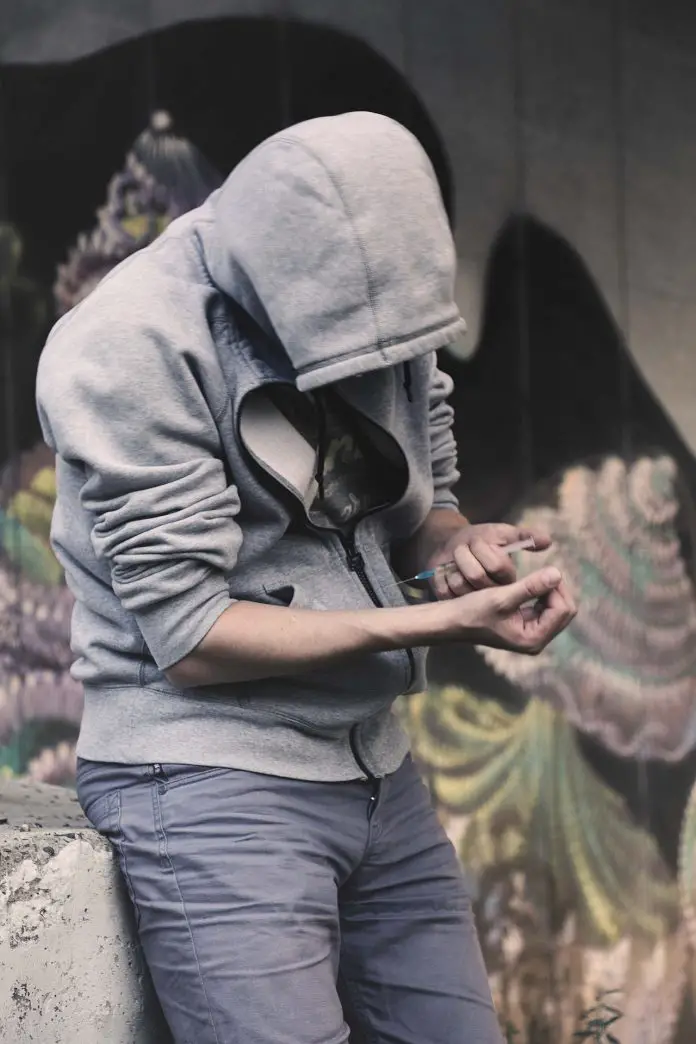 In Kenya, NACADA is the body that liaises with private and public rehab centres. The body ensures the provision of treatment operations and development of the centres. Besides, they develop standards and programs for people with Substance Use Disorders (SUDs).
Over 10% of Kenyans between 15 to 65 years have an alcohol use disorder. Also, 60% of these people have a severe form of SUD. According to 2019 statistics, one in five teens has used at least one substance as they grew up. Therefore, the country's need for effective SUD prevention and treatment system is pressing.
Top 10 Accredited Rehab Centres in Kenya
Rehab Centre

Treatment Options

Contact

Location

Serene Hospital

Group Counselling

Individual Therapy

Nutrition and Exercise

Occupational Therapy

12 step Alcoholics Program.

Relapse Prevention

Toxicology

After Care Support

Family Therapy

Personalized counselling

Spiritual Therapy

Art Therapy

+254 746 460 202
info@serenerehab.org

77 Kisembe Ln, Nairobi Kenya

Fountain of Hope Addiction Treatment Centre

Medical detoxification

Management withdrawal

Psychotherapy and psychological counselling

Naltrexone implantation

+254 796 656300

+254 720 326306

Syokimau, Nairobi

Haven Recovery Centre

Motivational counselling

Cognitive Behavioural Therapy

Psychoeducation

+254 714 200541

Elgeyo Border Rd, Eldoret

Promises Treatment & Rehabilitation Centre

Occupational therapy

Group therapy

Detoxification program

promisestreatmentcentre@gmail.com

+254 725 871040

Webuye, Bungoma

Dove International Treatment & Training Centre

Individual counselling

Cognitive Behavioural Therapy

Psychotherapy

+254 728 687464

Kikuyu, Kiambu

WonderPeace Rehabilitation

Individual counselling

Therapy

+254 706 312696

Ruiru, Kiambu

Recovery Trails Treatment Centre

Spiritual care

Yoga

psychotherapy

+254 736 664394

Nyahururu, Nyandarua

Willing Way Recovery Rehab Centre

Family therapy

Psychosocial education

Physical therapy

+254 723 124153

+254 777 124152

Lekurruki Avenue, Off Maasai Rd, Nairobi

Palm Tree House Wellness Centre

Individual therapy

Group therapy

+254 729 888575

+254 739 139989

 

Kericho Town, Behind Emmanuel AGC Church

St. Martins Rehab

Drug rehabilitation and treatment

Drug rehab psychotherapy

Nutritional therapy

+254 712 269356

+254 711 617422

Murang'a

RiMa Serene Medical Centre, Rehabilitation & Recovery

Drug addiction treatment

Mental health service

+254 792 895508

+254 777 202010

Nyali, Mombasa
The table shows a list of the best rehab centres across Kenya
1. Serene Rehabilitation Centre
As the name suggests, the rehab is a serene place for treatment and recovery from substance abuse. They provide a haven and relief for anyone who has been a victim of drugs and alcohol abuse and addiction to get the help they need.
Serene Rehabilitation Centre is a level 3.3 ASAMPPR2 substance use disorders treatment and prevention centre specialising in inpatient and outpatient services. They also specialise in community-based outreach and awareness programs.
It is duly registered as a private limited company. The organisation is also NACADA-accredited.
2. Fountain of Hope Addiction Treatment Centre
Fountain of Hope is one of the best rehab centres in Nairobi. It provides world-class treatment and recovery support services to individuals and families going through alcohol and drug addiction problems.
The rehab centre approaches SUD from different angles. First, they deal with the self, the body, mind, and spirit. Second, they handle the environmental effects: the family, workplace, friends, and society at large.  
3. Haven Recovery Centre
It is a life-changing rehab centre in Kenya. Haven has professional counsellors who assist you redress from your addiction. Also, the team from Haven helps in love and kindness until you recover from commonly abused drugs in Kenya.
The rehab centre walks with women, men, and youths. They help you recover from substance abuse and its effects like depression. If you are looking for an institution that will help you and your family end the painful journey of addiction, Haven has got you.
4. Promises Treatment and Rehab Centre
Promises rehab centre offers holistic treatment to people suffering from alcohol and other drug addiction. You can sign in for a three-month or six-month treatment process at Promises Treatment Center.
NACADA Kenya accredits the rehab centre. They offer different treatment options. This includes occupational therapy, group therapy, detoxification, cognitive behavioural, psychotherapy, and individual counselling.
5. Dove International Treatment and Training Centre
Dove is one of the best rehab centres in Kenya. The institution helps people who suffer from psychological issues and drug addicts. If you have problems like depression, anxiety, co-occurring disorders, trauma & PTSD caused by drug addiction, you can visit Dove Internationals.
The rehab centre has a group of professional and loving psychologists who will walk with you. Also, their services are of quality, and you will come out as a reformed person.
6. WonderPeace Rehab Centre
 WonderPeace is a place of treatment, recovery, empowerment, and hope for people who have succumbed to drug and substance abuse in Kenya. The institution has a 25-bed capacity for both males and females. Also, they provide their programs in a friendly environment where you receive care, love, and kindness.
The rehab centre has a vision of becoming the leader in providing psychological, emotional, and spiritual growth. Therefore, if you have a substance use disorder, visit WonderPeace, and your life will not be the same again.
7. Recovery Trails Treatment Centre
It is a rehab centre in Nyahururu. At Recovery Trails, you can get treatment options like yoga, cognitive behavioural therapy, mindfulness, psychoeducation, among others. Also, they have amenities that offer recreational activities plus games and sports activities.
People who have gone through the Recovery Trails centre have recovered fully. Also, they have joined the society and continue with their daily lives as usual. Hence, if you have a son or daughter struggling with drugs, take them to the rehab centre and see their life change.
It is a residential recovery centre that offers legal approaches to drug and substance abuse in Kenya. It is situated off Masai Rd-Ngong Hills. The Willing is one of the rehab centres that invites both the young and the old under addiction to help them recover.
Especially when schools are closed, most young people have turned into alcohol and substance abuse. But guess what? There is still hope for your child. Take your child to Willing Way Centre for complete drug addiction treatment.
9. Palm Tree House Wellness Centre
The rehab centre offers alcohol and drug abuse prevention and treatment to the Rift Valley communities and Kenya at large. Palm House centre is open 24/7 and therefore, you can visit them any day.
The professions at the rehab facility help you to overcome the addiction together with its repercussions. This includes rejection, depression, self-hatred, suicidal thoughts, among others. It is a place where you experience body, mind, and spirit healing.
St. Martins rehab centre was founded in 2012 by Mr George Irungu. Mr George was a victim of SUD and attended a rehabilitation centre for 3 months in Ireland. After recovery, he returned to Kenya and started the institution in Murang'a.
The rehab centre has a daily routine that is friendly to each person. Also, the staff team of cooks, teachers, nurses, and counsellors are qualified. Besides, they work together to ensure you recover fully to reunite with your family.
It is a leading rehabilitation centre in Mombasa county. RiMa centre allows you to recover from all the alcohol and drug abuse stages through specialised programs.
The institution has helped many people in the coastal region as this region has the highest rate of drug abuse. It is never too late to come of substance use disorder. You can recover with the help of the RiMa centre.
Rehab Centres in Kenya FAQs
Q: What does a rehab centre do?
A: A rehab centre is a facility that helps people overcome substance abuse. When you visit a rehab facility, the staffs work with you to ensure the recovery process begins immediately. In addition, they assist in addressing physical aspects of addiction, such as detoxification and withdrawals. Therefore, a rehab centre helps you to recover from addiction.
Q: How much do rehab centres cost?
A: Rehab centres have different costs depending on the treatment you choose and your current situation. The average price of a rehab centre in Kenya is Ksh. 4000 per session.
Q: How long does it take to recover?
A: It depends on the extent of alcoholism. Most people can recover within 3 months under addiction treatment at a rehab centre. For long-term alcoholics, it may take longer before they start experiencing significant changes in their lives.
Q: Do rehab centres treat patients suffering from other mental health disorders?
A: Yes, most rehab centres have treated mental health disorders such as depression, stress, bipolar disorder, schizophrenia, and others. The treatment is based on the patient's specific condition and may include therapy sessions, medications, support groups, among others.
Q: Can I visit a rehab centre as an outpatient?
A: Yes, you can visit a rehab facility as an outpatient for a few days if your addiction is not severe. This will help you monitor your treatment and progress under the guidance of a therapist.
Q: What happens after treatment?
A: Most people who have undergone addiction treatment report feeling satisfied with the care they received at rehab centres in Kenya. Others take precautionary measures, such as attending support groups to prevent relapse. In addition, you can start living a normal life immediately or within your recovery period with the help of therapists.
Q: Are rehab centres private?
A: Most rehab centres are private, which means you can pay for their services. However, you may also access public rehabilitation facilities in Kenya that offer free treatment. These include churches and government hospitals.
Please follow and like us: