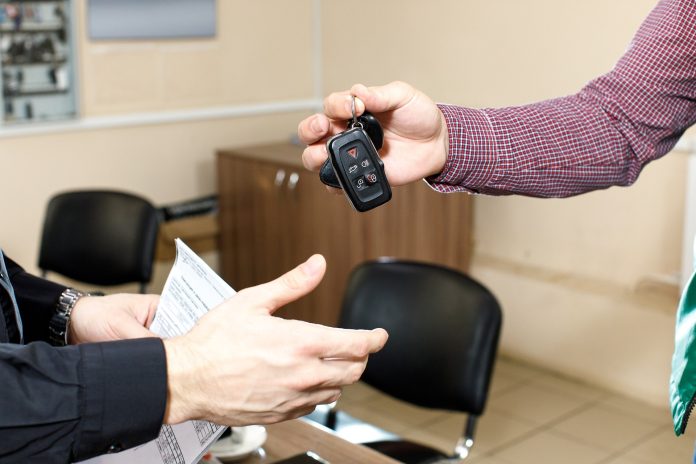 Nowadays, you can drive a car of your choice without going to the showroom to purchase one. You can get a vehicle from car hire companies and ride it for days or months. People are seeking alternatives to public transport, especially when going on long journeys with the family.
As you plan to hire a vehicle, it is crucial to consider several factors:
The cost for the several hours or days you will use the car.
The state of the vehicle to ensure it doesn't break down in your hands.
Terms and conditions of hiring.
Top Car Hire Companies in Kenya
Car Hire Company
Car Hire Services
Contact
Location
Avenue Car Hire
Short & long-term hire

Chauffeur driven

info@avenuecarhire.com

+254 722 827440/ +254 733 609649

51 Westlands Rd.
Car Hire Kenya
Long and short-term rentals
cars@carhirekenya.com

+254 20 2222983

Muindi Mbingu Street, Nairobi
AVIS Kenya
Airport transfer

Daily, Short, and long-term car hire

Talk2us@avis.co.ke

+254 703 046517

+254 731 663000

+254 736 750006

+254 780 999201

Chiromo Rd, Nairobi

JKIA

 

Mombasa International Airport

 

Kisumu office

Elite Car Rental
Daily car rental on saloons, SUVs, and vans

Long term hire

info@elitecarrentalkenya.com

+254 722 761623

Nairobi
Porto Car Hire Kenya
Airport transfer

Toyota double cabin pickup and Rav4 car hire

info@portocarhirekenya.com

+254 723 607140

Moktar Daddah Street, Nairobi
Metro Car Hire
Self-drive and chauffeur-driven

Road trips and safaris

bookings@metrocarhireservices.com

+254 721 271503

Standard Street, Nairobi.
Magnum Auto Rentals
Executive 4×4 SUVs for organizations' executive and off-road pursuits

25-seater mini-bus for group trips.

wachirah@magnum-carallied.co.ke

+254 791 287224

Mombasa Rd, Nairobi.
Citimark Car Hire Kenya
VIP transfer

Airport transfer

Chauffeur car hire

info@citimarktour.com

+254 773 021582

K Mall, Kagundo Rd.
Easy Car Hire
Short and long-term car hire
0203 318 6960
Hire N' Drive Kenya
Luxury SUVs car hire

Off-road car hire

info@hireddrive.com

+254 20 2729272

Milimani Rd, Nairobi
List of Car Hire Companies in Kenya
The car hire company began in 1984 with only four vehicles. Over the years, Avenue Car Hire has grown to more than 180 cars and 100 drivers. They offer 4×4 car hire services in Nairobi, Kisumu, Mombasa, Nakuru, and other towns. Whether you are an NGO, multinational company, and corporate entity, they have the solution.
Besides, if you want personal services, Avenue will cater to your needs. The car hire company offers various services, including short-time hire (1-30 days), long-term hire (1-6 months), chauffeur-driven hire, self-drive hire, and transfers.
Car hire Kenya celebrated its 40th anniversary in 2020. From their premises in Downtown Nairobi, you can get four-wheel drive cars for hire that suit your self-drive safari need. Also, Car Hire Kenya has saloons vehicles for the city driver.
The company requires you to provide your hiring period, itinerary, and the number of people in your group. Besides, you must hold a valid driving license from your country of residence and be above 25 years of age.
This is one of the best car hire companies in Nairobi, Kenya. Avis opened its doors in 1969 at Kenyatta Avenue and later opened branches in Kisumu and Mombasa International Airport.
The company license is held by Simba Vehicle Rental Limited (SVRL). Besides, the car hire company provides a variety of vehicles.
Its fleet has economy saloons for the budget-minded and premium SUVs for business travelers. Again, you can have a van or a bus for your tour.
Elite Car Rental spoils you with a choice of vehicles to choose from. You can hire a 4×4 salon, bus, van, station wagon, truck, double cabin, or an off-road car. The car hire company offers online car hire services. You fill out a form and get your vehicle after approval.
Besides, they provide different pickup and drop stations in Kenya. In Nairobi, you can pick up and drop off their car at JKIA, Wilson Airport, or any Hotel within Nairobi.
You can pick up and drop off their vehicles at Moi International Airport, Malindi, Watamu, Lamu, or any hotel on Mombasa's north and south coasts. Lastly, their pickup and drop points in Kisumu are Kisumu Airport, Kisumu Railway Station, or any Kisumu hotel.
The car hire company offers car hire services that suit your budget. You can have a 4×4 car rental at a long or short-term service. Besides, you can get assistance when you hire a vehicle.
Porto's fleet contains Toyota Rav4 car hire, Toyota Double Cabin Pickup, and Toyota Land Cruiser Prado hire. Finally, if you want airport transfer services, Porto has got you.
It is a family business in Kenya that provides cheap car hire services in Nairobi. Besides, it is known for its well-maintained fleet of vehicles that suits all classes of people. You can get saloon cars, executive cars, 4×4 SUVs, and shuttle buses.
Besides car hire services, Metro offers VIP transportation, wedding services, bridal services, airport transfers, tours and safaris, and city excursions.
7. Magnum Auto Rentals
The car hire company caters to corporate and institutional clients. Its primary services include executive 4×4 SUVs for organizations' executive and off-road pursuits, 5-7 seater minivans car hire, and four-seater sedan cars.
If you want a double-cabin pickup truck for field support functions, Magnum has got you. Large groups can also rent a 25-seater for trip services.
8. Citimark Car Hire Kenya  
It is a reputable registered company in Kenya that provides cheap car hire offers in Nairobi and other parts of the country. You can choose a short or long-term hire service from Citimark.
The car hire company has a well-maintained fleet of vehicles for your luxury and comfort. Besides, you can have a self-drive or chauffeured car hire service. Lastly, you can get a minimum of 2 days of car hire service.
Easy provides a wide variety of car hire services in Kenya. The company has trucks, SUVs, saloons, and sedan vehicles for hire. Besides, you can choose a self-drive service.
For an SUV, you only need Ksh. 4,000 for full-day car hire. Finally, the car hire company gets its rental cars from top brands such as Enterprise, Alamo, AVIS, Europcar, and Budget.
The car hire company has over 150 vehicles, including vans, buses, pickups, double cabins, and shuttles. Hire N' Drive has more than 160 car rental pickup and drop-off locations across the country.
Their drivers are qualified and reliable in their work. You can have personalized service and a 24/7 support system. Lastly, the car hire company offers over 25% discount on some models.
FAQs
How much does car hire cost in Kenya?
The average cost of hiring a car in Kenya is around Ksh. 4,000 to 7,500 ($40-$60) per day, depending on the type of vehicle. For a week, the cost should be between Ksh. 25000, and Ksh. 60,000 ($220-$550). You should also factor in extras such as fuel, insurance, and mileage costs. Most car hire companies require a minimum of two days' rental.
What are the requirements for renting a car in Kenya?
To rent a car in Kenya, you must have a valid driver's license and be over 25 years old. Some companies also require that you present an international driving permit if you are not a resident of Kenya. When hiring a vehicle, you may also need to provide proof of identity, such as a passport or national identity card. You should also have a minimum of 24 months of driving experience for most companies.
How much does it cost to hire a car and driver in Kenya?
You should add between Ksh. 1500 to Ksh. 3000 ($15-$30) above the daily car hire rates to get a driver. This can vary depending on the vehicle type and the journey length. For example, hiring an SUV with a driver for 4 days would cost around Ksh. 30,000 ($280).
How much is a private driver in Kenya?
Most companies charge around $20-$30 daily for a private driver. For out-of-town trips and long drives, the cost may be higher. The exact rate for a private driver will depend on the company you hire from and the length of your journey.
Please follow and like us: