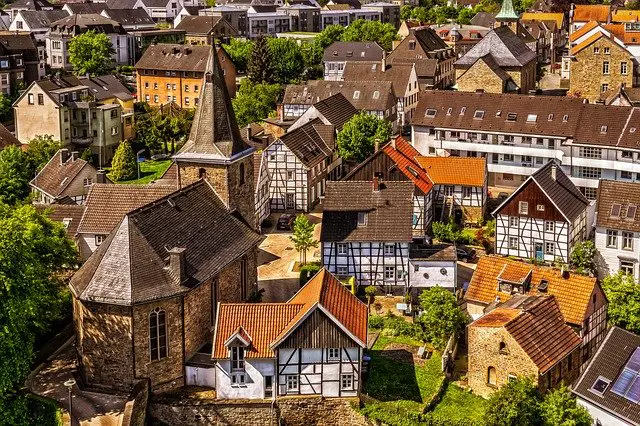 The need for land among Kenyans is booming day by day. People are after land for building rental houses, offices, business houses, and their own homes. As demand hike, the real estate business is taking over and embraced by many.
Due to the increased demand, some Kenyans have fallen in the hands of conmen and ended being blackmailed. Before signing up with any real estate company, have full information about it. It is good to be aware of their deals and how they have served the market since they began to operate.
Related: The Most Profitable Businesses in Kenya
The Best Real Estate Companies in Kenya
Real estate company
Products & services
Location
Villa Care
Real estate consultancy
Sale of residential properties
Real estate management
6th Floor, Rehema House Nairobi.
Knight Frank
Property management
Property valuation
Research-led real estate consultancy
Lion Place, Waiyaki Way, Nairobi.
Azizi Realtors
Sale of prime properties
Real estate investment advisory
James Gichuru Road Nairobi.
Suraya Property Group
Property sales and letting
Spring Valley Business Park, Nairobi.
Dinara Developers
Land selling
Affordable houses
Sound Plaza, Nairobi.
Ryden International LTD
Property management
Site acquisition
Property valuation
Suite 14, 4th Floor, The GreenHouse Adams Arcade, Nairobi.
Optiven Enterprise
Land sales
Real estate advisory
Barclays Plaza, Nairobi.
Diamond Properties
Real estate consultancy
Property sales
Ansh Plaza, 5th Floor Biashara Street, Nairobi.
Hayer one
Real estate management
Property valuation
9th Floor, The Citadel Muthithi Road, Westlands.
Hass Consultants
Joint venture financing and marketing
Asset valuation
Property sale and letting
ABC Place, Waiyaki Way, Nairobi.
List of Real Estate Companies in Kenya
Villa care Kenya is one of the top real estate companies in Kenya. The company is known for providing innovative marketing strategies to its clients. Over the two decades since its establishment, the firm has changed the real estate market positively.
The real estate company offers an array of real estate services like property management, sale of residential and commercial properties. Their real estates are mainly found in Mombasa, Nairobi, and the East African region.
The real estate company in Kenya works hand in hand with Knight Frank Uganda and Knight Frank Tanzania to offer quality services to African customers. The goal of the firm is to maximize returns, add value, and enhance operations in the industry.
Working in awareness of factors affecting the national and international property market, the company's contribution among investors, developers, and owners is strongly felt. The real estate company does not disappoint when it comes to property agency, feasibility, and consultancy.
Azizi Realtors is one of the best real estate firms in Nairobi.  Led by a group of experts in the real estate industry, the company has offered property management, real estate sales, and leasing to many Kenyans. It specialized in prime properties located in Nairobi and other parts of the country.
The firm's staffs and the management members work with transparency, integrity, and speed that makes them deliver quality on time. No clients walk out of their offices without being helped and satisfied.
Suraya is a property registered real estate company in Kenya. The company was founded by Pete and Sue Muraya in 2006. Their properties are environmentally friendly thus causing no harm to the surrounding.
 It is dedicated to the real estate industry by offering their customers with modern houses. Some of the recent projects they have done include Four ways Junction Phase 1& 2, Spring Valley Business park, Rosslyn gardens, and Encasa.
Dinara is one of the most popular real estate companies in Kenya. It is well known for buying large tracks of land and subdividing them into plots for sale. The real estate company promotes quality and affordable housing in the industry.
The company is also known to add value to the land before the sale. Many clients in Kenya have worked with the company and are doing well in house renting and business offices.
The Ryden International company was founded by Ian Illingworth. The man has a passion for prompt and efficient service, integrity, and a one-on-one approach to the real estate business. As a result, the company has stormed the industry for years.
The firm specializes in property valuation, site acquisition services, real estate agency, and property management. The staff in Ryden uphold openness, trustworthiness, and honesty in their work.
The reliable real estate agency in Kenya has earned fame in the real estate industry. If you are an investor who aims to do well in this market don't hesitate to contact Optiven enterprise. The company offers properties at reasonable and affordable rates.
The firm has earned over ten awards in the real estate industry while serving more than 5000 clients. Optiven has issued more than 5,479 title deeds to Kenyans across the country.
Diamond properties are one of the best real estate companies in Kenya. The firm has offices in Nairobi where you can visit them or contact them online. Their services are readily available 24/7 online where you are served by professionals.
The firm has over 47 phases of completed projects in Kenya and has issued more than 3,200 title deeds. Don't sit back and see your friends become landlords, visit them too.
In 2018, Hayer one was listed as one of the upcoming real estate property development company in Kenya. The company's mission is 'Believe that the fastest way to succeed is to help others.' The company has helped many Kenyans achieve their dreams of becoming property owners.
Hayer one serves individuals, government clients, and private sector companies on matters of house or apartment buying. They also provide real estate consultancy to help developers and investors.
Hass Consult Ltd is one of the oldest real estate firms in Kenya. With its root back in 1992, the company offers a variety of real estate products and services. The real estate company has fulfilled the dreams of many Kenyan families since its operation.
The firm offers new property development and consultancy services to selling, managing, and letting of commercial and residential properties. Currently, Hass also embraced valuations of all types of properties.
As a buyer, investor, or developer of real estate, keep your eyes wind open in any deal. Work with trusted companies to avoid gnashing teeth at the end.
Please follow and like us: