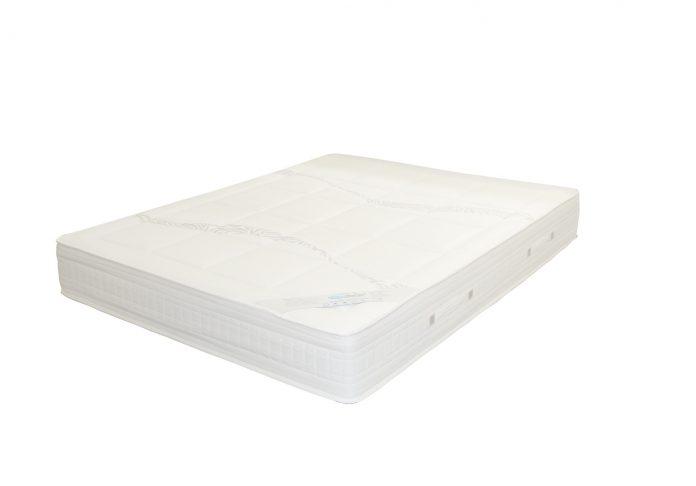 Sleep is essential to everyone- young and old. According to the National Sleep Foundation guidelines, an adult should have at least 7 to 9 hours of sleep in a day. On the other hand, children should sleep for more hours. Therefore, you require a comfortable mattress from manufacturers whose products are of quality.
In Kenya, several mattress manufacturers produce a variety of mattresses for home, spas, schools and hospital use. The quality and the size of a mattress are crucial factors to consider before you purchase one. When you have the right mattress, you will have a peaceful sleep that powers your brain and rejuvenates your body.
Superior Mattress Manufactures in Kenya
Mattress manufacturers
Mattress types
Contact
Location
Vitafoam
Alexia

Bonnel spring

Hospital mattress

Latex

+254 722/28 205535/ +254 732/33 605535
Mombasa Road, Kenya
Moko
Moko mattresses
sales@moko.co.ke

+254 701 616161

Mountain View Mall, Thika Rd

Capital Center, Mombasa Rd

Greenspan Mall, Donholm

The Point Mall, Buruburu

Superfoam
Superfoam premium

Morning glory

Sweet dream kids range

enquires@superfoamltd.com

+254 755 101731/+254 720 600969

+254 723 134816

Ruiru

 

 

Mombasa

Bobmil
Maharaja

Lala salama

Amara

info@bobmilgroup.com

+254 704 555222/ +254 38 555222

Mombasa Rd, Nairobi

Mombasa

Kisii

Meru

African Foam Limited
Foam mattresses
info@africanfoam.com / marketing@africanfoam.com

+254 708 129709/ +254 703 611500

Athi river near Athi river Mining Company
Slumberland
Pocket spring

Bonnel spring

Posture spring

Foam mattresses

customercare@slumberland.co.ke

+254 722 204310

 

Kampala Rd, Nairobi
Dr. Mattress
Foam mattresses

Pocket spring mattresses

Memory foam mattresses

Nature mattresses

Dr. mattresses kids

+254 715 303030
Nairobi

Mombasa

Nakuru

Kisumu

Malindi

Thika

Ruiru

Eldoret

Mekan East Africa Limited
Spring coil mattresses
mekan@mekanea.co.ke

+254 737 550025/ +254 711 410026

Nairobi
Silentnight (K) Ltd
Orthopedic-plus

Sleep tight

Bliss

Supernova

Classic hotel

Serenity

Royale

Cloud mine

customercare@silentnightbedding.co.ke

+254 733 512273/ +254 722 512273

11 Kitui Road Off Kampala Rd, Nairobi
Tuffoam Mattress Ltd
Memory foam mattresses
+254 202023311/ +254 733 614248 / 0733 614248
Mombasa Rd, Athi River
List of Mattress Manufacturers in Kenya
1. Vitafoam Products Limited
Vitafoam came in May 1967 at Mombasa as a coffee warehouse providing bedding and furniture products. The mattress manufacturer later opened a branch in Nairobi to cover the market demand.
You can get pillows, mattresses, accessories, and hospitality products from Vitafoam. It has Bonnel spring, hospital, latex, pocket spring, and quilted types for mattresses. The pocket spring mattresses go for Ksh 15,000- Ksh 50,000, depending on quality and size.
The mattress manufacturer sells mattresses from as low as Ksh 6,599. You can get 3*6, 3.5*6, 4*6, 4.5*6, 5*6 queen size, and 6*6 king size Moko mattresses. Besides, you can purchase a quality Moko bed to fit in your mattress.
Moko Company has offices at Mountain View Mall and Capital Center Mombasa Road. You can also locate them at Greenspan Mall, Donholm, and The Point Mall, Buruburu. Enjoy your dreamland with Moko mattresses.
Superfoam has more than 36 years of experience in manufacturing sleep solution products in Kenya. The mattress manufacturer has foam mattresses, sheets, cushions, and pillows. Besides, Superfoam delivers your order to your doorstep.
Superfoam mattress prices are fair and affordable. You can also purchase a wide variety such as super foam premium, morning glory value, and sweet dreams kids range. For payment, you can use MPSEA, YU Cash, Visa, airtel money, or MasterCard.
Bobmil is known for Maharaja, Amara, Toto, Ji Sort, and Lala Salama foam sleep solutions. The Maharaja mattresses come with a guarantee of 5-12 years.
For your kid's comfortable sleep, Bobmil offers Toto classic and Toto Premium mattresses. The mattresses have a liquid-resistant fabric to keep your child dry at all times. Finally, you can inquire about Bobmil mattress prices from any part of Kenya.
It supplies foam-based products across the country to not only homes but institutions like schools and hotels. The mattress manufacturer provides mattresses, cushions, pillows, recons, and foam sheets. They come in different densities, sizes, and shapes.
Besides, African Foam Ltd sells its products at wholesale and retail prices. Therefore, you can source them for your business. You can visit the company's showroom in Athi River next to Athi River Mining.
Slumberland mattresses come in different types such as orthopedic, Bonnel, pocket, and posture springing. Besides, you can get a classic, premium, or maximum foam range of mattresses. Slumberland Kenya accepts Visa, MasterCard, MPESA, and airtel money forms of payment.
Slumberland mattress prices range between Ksh 14,442-Ksh 101 825. Also, they have distributors all over the country. You can get the Slumberland mattresses at Power Star Supermarkets, Bei Nafuu, Kassmat Supermarket, Nakuru Velvet, among other areas.
Mekan manufactures premium Posturepedic and orthopedic mattresses. The company does local production with high-quality Turkey imported materials. Besides, the spring coil mattresses from Mekan are manufactured using the latest technology.
The mattress manufacturer covers them with a fire-resistant fabric. As a result, your mattress will be repellent to mites and dust. Lastly, Mekan makes any size of mattress that is measurable.
Dr. Mattress Kenya has several branches in Ruiru, Parklands, Yaya, and ABC Place. The company uses memory foam, natural latex, and pocket spring technology to manufacture its mattresses.
The mattress manufacturer produces baby and kids mattresses made of breathable fabric and natural coconut fibres. The baby mattresses range from baby nature, baby pocket, baby joy, and baby visco.
Silentnight provides mattresses, duvets, toppers, beds, and headboards. The mattress manufacturer has supernova, serenity, classic hotel, bliss, and orthopedic-plus types of mattresses.
You can visit Silentnight's head office in Nairobi. Besides, their mattresses are made using the latest technology and the most stylish designs. As a result, the mattress manufacturer spoils you with different choices of spring mattresses.
10. Tuffoam Mattress Manufacturer Ltd
Tuffoam Mattresses Ltd is located along Mombasa Road in Athi River. It provides the best polyurethane foam mattresses in East Africa. Besides, the company has several distributors across Kenya like Pigia Me.
You can get your Tuffoam high-density mattresses at a price range of Ksh 4,999 to Ksh 8,999, depending on the size. Besides, the mattress manufacturer produces all sizes of mattresses. Finally, as the oldest and the largest foam factory across East Africa, you can be assured of the best quality mattresses.
Please follow and like us: