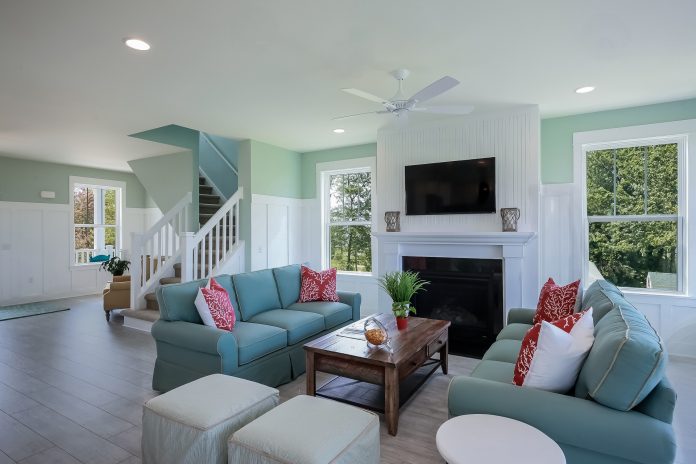 When constructing your home or office, you need to incorporate an interior designer. The experts will help you make your indoor space safe and beautiful and utilize it to the maximum. Also, interior design companies help to determine the space requirements for each room.
A good interior designer needs to be familiar with the building codes and inspection regulations. Besides, they should have a taste of colour, lighting, and other building materials. Therefore, it is crucial to find a qualified interior designer to work on your project. In this article, you will learn about the best interior design companies in town.
Top Interior Design Companies in Kenya
Interior Design Companies
Services & products
Contacts
Location
Prime House Interiors Ltd
Belka cotton paints

Commercial interior services

Gypsum ceilings

info@primehouseinterioors.co.ke/ primehouseinteriors@gmail.com

+254 777 502252/ +254 721 502251

Mountain Mall, Thika Superhighway.
El Interior Designers
Office interior design

3D design

Space planning

info@elinteriordesigners.com

+254 717 498981/ +254 735 459139

Timau Plaza, Timau Rd, Nairobi
Terry Interior Designers
Consultation

Interior architecture

Curtains

info@terryinteriordesigns.com

+254 722 715865/ +254 720 854522

Nyumba Bora, Karen Plains Rd, Nairobi
Kenslay Interiors
architectural innovations

New design trends

kenslayinvestments@gmail.com

+254 721 676560

Baba Dogo, Thika Superhighway
Pasesi Interiors
Tensile architecture

Office interior design

Hospitality interior design

info@pasesi-interiors.com

+254 725 251522/ +254 715 883683

Western Heights, Karuna Rd, Westlands, Nairobi
Noble Blue Ltd
Interior design & consultancy

Interior fit-out & construction

info@nobleblue.co.ke

+254 703 207646/ +254 20 2213326

Uniafric House, Koinange Street, Nairobi
Homeclad Interiors
Customized cubicles

Modern kitchens design

Gypsum work

info@homecladinteriors.co.ke

+254 725 926899

Garden Estate Rd, Nairobi
Palacina Interiors
Residential and commercial interior design

Wallpaper

Curtains

info@palacinainteriors.com

+254 729 123456

Kitale Lane, Off Dennis Pritt Rd, Nairobi
Prime Spiff Interior Décor
Designed throw pillows

Painting works

+254 721 245996
Beaver House, Nairobi
Design 40 Ltd
Design consultation

Commercial interior design

design@design40.com

+254 722 370297/ +254 722 620407

Lunga Lunga Square 3rd Floor, Nairobi
List of Interior Design Companies in Kenya
Prime House Interiors is a registered interior design company that provides customized residential and commercial interior design services. It specializes in space planning, designing, and project management in Kenya and East African countries.
Prime has top interior designers in Kenya who are qualified. Besides, if you are looking for alternatives to odorous paints and wallpapers, the company has got you. It offers Belka cotton paints which is a new art of technology for wall decoration.
It is an international award-winning interior design company in Kenya that started in 2008. You can get office interior design, 3D design, and residential interior design services. Besides, the interior design company offers a training program in the interior design field.
The company has done projects for Tato Autospares, Havas Media, Twiga, and Access Kenya in the commercial sector. In the hospitality industry, El Interior Designers has worked for Harlequins Rugby Club and Rehema House.
Terry Designs is a reputable interior design company with over 12 years of experience. If you want interior design and consultation services, Terry is the place to be. Also, the firm sells curtains, blinds, and carpets.
As one of the interior design companies in Nairobi, Terry Design serves a large clientele. Besides, the company has done home projects in Karen, Kitisuru, the auditorium in Brookhouse Runda, and Thika Greens home.
4. Kenslay Interiors
Kenslay Interiors is one of the top interior design companies in Kenya, led by Ted Macharia and Eric Onsarigo. The company mainly provides elegant urban styling interior designs. Some of Kenslay's projects include the Nyamira County governor's office, Grand Thorton, and the One Beauty Spa.
You can get cool home ideas for specific rooms, architectural innovations, new design products, and décor tips from Kenslay Interiors. If you are looking forward to an urban interior design for your residential home, the interior design company will help you.
Pasesi is one of the interior design firms in Westlands, Nairobi.  It offers services in commercial space, residential space, hospitality, and tensile architecture. Besides, the company works towards providing environmentally friendly services.
The interior design company provides different painting and wall finishes design that suits your preference. Also, for your floor finishes, Pasesi has a wide range to choose from. Lastly, the firm provides the perfect ceiling for your home or office.
It is an interior design company that provides design and consultancy services for residential and commercial projects.  The company has more than ten years of experience and more than 25 expert interior designers.
Noble Blue has completed more than 80 projects, including Momentum Call Credit Centre interior design and construction, Gumbo & Associates interior design, and Carrel Technologies interior design. Finally, you can visit their offices along Koinange Street in Nairobi.
Homeclad Interiors is a dynamic interior design studio that specializes in residential, hospitality, and corporate design. It has some of the best interior designers who have a passion for helping you maximize your working or living space.
If you are looking for an interior design company that can provide customized cubicles for your home, Homeclad Interiors has got you. Also, the firm offers 3D designs, modern kitchen designs, and gypsum works.
Palacina is an award-winning office interior design company in Kenya. Besides, you can buy furniture, lighting, wallpaper, curtains, and accessories from the Palacina store. Also, the artisans can get headboards.
The interior design company is good at residential, hospitality, and commercial interior design. In the retail sector, Palacina has done projects such as the Hillcrest Secondary School Sixth Form Centre and Karen Country Club.
9. Prime Spiff Interior Décor           
It is an interior design company located at Beaver House in Nairobi. It sells wall pictures, sausage pillows, and designed throws to make your home or office elegant. 16*16 designed throw pillows go for Ksh. 700 while size 18*18 costs Ksh 800.
Besides, if you want gypsum partitions and office fitting, Prime Spiff will provide them at a pocket-friendly cost. Lastly, you can apply for interior design attachments in Kenya if you graduate in this field.
Design 40 Ltd is a member of the Interior Designers Association of Kenya (IDAK). The company has worked for BIC, Bamburi Cement, Mabati Rolling Mills, Simlaw Seeds, the Council of Governors, Tourism Fund, and the British Council.
You can visit Design 40 Ltd at Lunga Lunga Square in Nairobi, Kenya. It will be a pleasure to serve you with the interior design services you love for your residential or commercial setting.
Frequently Asked Questions about Interior Design Companies in Kenya
What does an interior design company do?   
Interior design companies help to make the interior space of your house safe, functional, and beautiful. They determine the space requirement of rooms such as kitchen, bedroom and living room. Also, they help in choosing decorative items such as the lighting, colours and materials.
How much do an interior designer in Kenya charge?      
Interior designers charge depending on the space. Mostly, they charge KES 1,000 to 10,000 per sqft for the design alone. If you want other services such as wardrobes, ceiling and flooring materials, the cost can go up to KES 30,000 per sqft.
Is interior design a marketable course to go for in Kenya?
Yes, interior design is one of the marketable courses in Kenya currently. People have realized the importance of interior design when setting up their residential and commercial houses; hence interior design jobs are readily available.
How much does an interior designer earn in Kenya?
According to Salary Explorer, the average salary of an interior designer in Kenya is KES 150,000 per month. At the beginning of your career, you can make at least KES 78,200, but you can earn up to KES 230,000 per month as you gain more experience.
Please follow and like us: