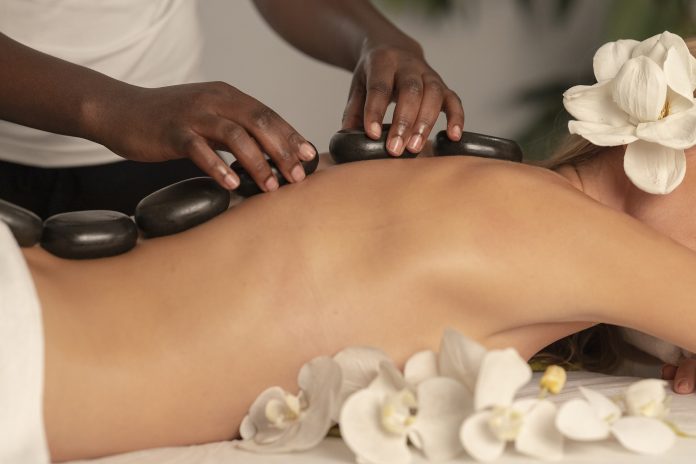 A physiotherapy is a form of treatment that helps people with injuries, illnesses, or disabilities to restore their movement and functionality. In Kenya, The Kenya Society of Physiotherapists brings together all physiotherapists across the country.  These specialists work in different physiotherapy centres in Kenya.
Each year on 8th September, Kenya joins the whole world to celebrate the World's Physiotherapy day. Kenya has about 2,370 practising physiotherapists in different physiotherapy centres.
Top Physiotherapy Centres in Kenya
Physiotherapy Centre

Services

Contact

Location

Prime Physiotherapy and Rehabilitation Services

Manual therapy

Gym and wellness program

Therapeutic exercises

Home based physiotherapy

+254 790 498255

Hospital Rd, Off Ngong Rd, Nairobi

Bajaj Physio Clinic

Musculoskeletal physiotherapy

Sports injuries

Falls prevention

Chest therapy

+254 745 327772

3rd Parklands Avenue, Nairobi

Physical Therapy Services Ltd

Sports injuries

Rehabilitation sessions

Evaluation and diagnosis

+254 722 796671

Muindi mbingu St, Nairobi

Jenoms Physiotherapy and Sports Clinic

Home care therapy

Muscle and bone treatment

+254 726 207347/ +254 714 903328

Kilimani, Nairobi

Tones and Bones Physiotherapy Centre

Wellness programs

Home based care

Weight loss

+254 708 649442

Mountain Mall, Thika Rd, Nairobi

Physio4U

Total hip and knee replacement

Massage

Interferential therapy

+254 725 010511

3rd Parklands Avenue, Nairobi

Chiropractic and Physiotherapy Health Centre 

Chiropractic care

Spine screening

Stress testing

Physiotherapy

info@chirophysic.co.ke/ clientrelations@chirophysic.co.ke

+254 725 546563

+254 796 035377

 

Kongoni Rd, Karen

Slip Rd, Westlands

Polycare Wellness Centre

Exercise therapy

Therapeutic massage

Physiotherapy

Chiropractic

+254 723 345399

 

+254 700 003888

 

Lavington Mall, Nairobi

Nyari, Mombasa

Masol Sports, Spinal and Arthritis Physiotherapy Centre

Post-pregnancy fitness plan

Pain management

Manual therapy

Lifestyle and physical enrichment

masolsportsandspinal@gmail.com

+254 725 463719

Kandara Rd, Kileleshwa, Nairobi

Moshon Physiotherapy Centre

Orthopaedic manual therapy

Hydrotherapy

Fascia distortion

+254 712 378333/ +254 788 643366

General Mathenge Rd, Nairobi
List of Physiotherapy Centres in Kenya 
Prime is a leading physiotherapy centre in Nairobi, Kenya. It is a well-equipped facility. Also, it provides effective treatment to solve illnesses that affect normal body movement.
The physiotherapy centre has professional specialists who access each patient to develop a treatment process that suits their needs. If you have shoulder problems, knee and ankle injuries, stroke, sports injuries, or trauma that affects your mental health, you can visit Prime to get your help.   
It is a fully computerized physiotherapy clinic located at Park Medical Centre in Nairobi. The physiotherapy centre offers services that allow your body parts like bones and muscles to get relief from injuries and aches.
Lead by the chief physiotherapist, Anjali Bajaj, the facility offers quality services to each patient. This makes it one of the best orthopaedic hospitals in Kenya. Also, the team of experts comes up with an excellent treatment of your specific injury or pain. The physiotherapy centre is open every day of the week, and therefore, you can pay a visit at any time.
Physical Therapy Services works towards ensuring each person lives a life free of pain and full of comfort. The well-trained therapists carry individual diagnoses to help them point out the problem. After the diagnosis, the physiotherapy centre comes up with sessions to help you recover from pain. 
Physical Therapy Centre has the best physiotherapists in Nairobi who treat you with love and care. Also, they carry out an evaluation process to make sure you recover fully. After the evaluation, the specialists empower you and guides you on how to have a pain-free life.
4. Jenoms Physiotherapy and Sports Clinic
Jenoms is a Nairobi physiotherapy and sports injury clinic. The clinic offers physiotherapy services in consideration of your needs. It is open from Monday to Friday from 8 am-6 pm and on Saturdays from 8 am-2 pm.
Also, if you want home physiotherapy, you can get it from trained professionals. Since 2015, the physiotherapy centre has helped numerous Kenyans with different physio ailments, and they have recovered.
5. Tones & Bones Physiotherapy Centre
Tones and Bones Centre is known for physiotherapy services, women's health, weight loss programs, and home care. The physiotherapy centre offers ultrasound, short wave, laser, and manual therapy. If you or your loved one suffers from aches or pain due to a road accident, visit the centre and get help accordingly.
Tones and Bones centre has quality physiotherapy in Kenya. Patients who have gone through their treatment process can attest to this. Also, if you want home physiotherapy, the facility has got your back. You can get home care physiotherapy at the comfort of your home.
Physio4U has the best list of physiotherapists in Kenya. The physiotherapists are from Kenya, England, and India. It specializes in treating conditions like lower back pain, facial palsy, hip pain, arthritis, plantar fasciitis, torticollis, among others.   
You can visit the physiotherapy centres on Monday, Tuesday, Thursday, and Friday from 9 am-5 pm, and Wednesday from 9 am-7 pm. You will meet a kind-hearted team ready to help. 
This physiotherapy centre's vision is to see both young and old utilize their full bodies' potential. This is achievable through living healthy, drug-free, and productive lives. The team from Chiropractic Centre works with commitment, a positive attitude, responsibility, and effectiveness.
Also, the health centre uses unique treatments that help sick people get well without drugs and surgery. You can book an appointment with the physiotherapy centre and get assisted.
Do you want natural treatment without putting chemicals in your bloodstream? Then Polycare Wellness Centre has got you. The well-trained professionals use no-drug treatment processes without drugs and surgery. This is because they understand the side effects of chemicals on organs like the kidney.   
The physiotherapy centre specializes in chiropractic, physiotherapy, therapeutic massage, exercise therapy, among others. Also, the physiotherapists use a diverse approach to treat you and a result-based plan that will see you recover.
9. Masol Sports, Spinal and Arthritis Physiotherapy Centre
Masol physiotherapy centre sources its materials from the best physiotherapy equipment suppliers in Kenya. As a result, the centre offers quality physiotherapy services to all their patient.
The physiotherapy centre treats conditions like lower back pain, sports injuries, post-pregnancy weight gain. The facility is in Kileleshwa. You can visit them and get the appropriate help.
The vision of Moshon Physiotherapy Centre is to offer unique, refreshing, and whole-patient care. Also, the centre accepts treatment through insurance from NSSF, Resolution Insurance, Sanlam, and Sedgwick. Therefore, you do not have to worry if you do not have money for your treatment.
When it comes to treatment, professionals form Moshon use individualized treatment for each patient. Besides, they offer services with compassion and dedication.
Please follow and like us: