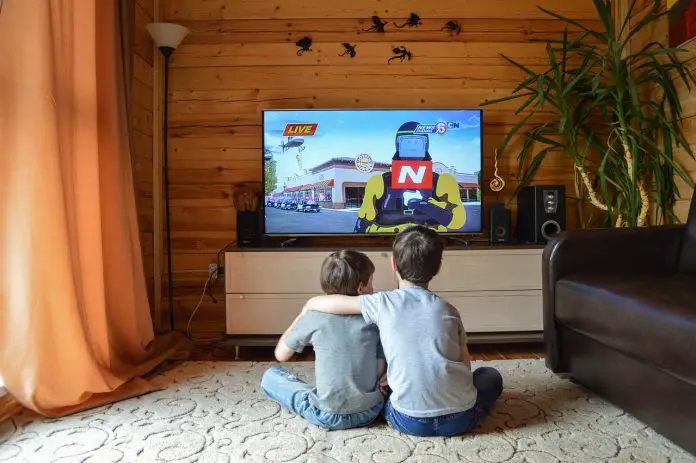 Family bonding moments are priceless. Family-friendly movies will do the magic. We are living in unprecedented times where we have more cases of divorce and separation than ever. One of the causes is lack of family time. COVID-19 has brought families together but one would wonder what to do together as a family under total lockdown.
The greatest relief for many families is the large collection of entertaining family movies to watch on Netflix or Showmax. The films will keep the children, dad as well as mum entertained. Apart from that, you can also consider downloading songs from these sites.
Top Must-watch Family Movies
| | | |
| --- | --- | --- |
| Name of Movie | Genre | Year of Release |
| Mary Poppins Return | Musical, Fantasy, Comedy | 2018 |
| Spiderman: Into the Spider-verse | Superhero, Animation | 2018 |
| The Incredibles 2 | Superhero, Animation | 2018 |
| Hugo | Fantasy | 2011 |
| The Angry Birds 2 | Comedy, Animation | 2019 |
| The Boy who Harnessed the Wind | Drama, Inspirational | 2019 |
| Space Jam | Sports, Animation | 1995 |
| Christopher Robin | Fantasy, Comedy, Drama | 2018 |
| Kung Fu Panda | Animation, Comedy | 2011 |
| Solo: A Star War's Story | Space, Adventure | 2018 |
Family movies List
1. Mary Poppins Returns
A new Mary Poppins was the last thing on many viewers' minds. The movie has been redone so many times, but surprisingly Emily Blunt managed to breathe new life into it. It's now a top-rated film that many families are watching on repeat as they stream online.
Even though the latest version has a villain, the content is still suited for young audiences. It brings forth lessons that are positive and instill good morals in viewers. You can watch it on Netflix.
2. Spiderman: Into the Spider-verse
Spiderman movies are a favorite for many young viewers, and this one is no exception. It uses visual specs that captivate the audience from the start to the end. Miles Morales finds himself in a bind as Spidermen disrupts his life from other realities.
You can stream it as a family at home and enjoy a comic that is brought to life. The beauty of this top family movie is that it's grounded and family-friendly. Stream Spiderman: Into the Spider-verse full movie on Netflix.
3. The Incredibles 2
14 years ago, the world was graced by the Incredibles 1, a hit among audiences of ages. Many worried that after such a long time, the Incredibles 2 would flop. But that is not the case, as the movie has proved critics wrong.
The movie is so great that it got nominated for Best Animated Film at the Oscars. It's no wonder it ranks on Netflix as one of the best family movies to watch. The Incredible family is faced with a world that is set to outlaw superheroes picking up from where the first movie left off. Despite this outcry, crime is still present, and someone has to keep it in check.
4. Hugo
The film portrays Paris in 1931, where you meet Hugo, who is on an adventure. It is at the train stations and railway lines that this character comes alive. There is a lot of hardship surrounding the family, making it hard to dream and see these dreams come alive.
Still, Hugo takes this up as a challenge and becomes ever so creative to thrive in this world. Every young mind should nurture this powerful lesson in determination and endurance. It comes in handy at a time like this when the world is faced with an enormous challenge. You can stream the full movie on Netflix.
5. The Angry Birds 2
After becoming a hometown hero and saving his Island, Red is now in charge of keeping everyone safe. Pranks intensify between him and the leader of piggy Island. That is, until a new villain comes into the picture named Zeta.
She is an eagle stuck on a cold island and looks to take over the warm and sandy ones belonging to the birds and pigs. Red and the leader of Piggy Island must join forces to defeat this new assailant. They set out on a new adventure accompanied by old and new friends. Here is the Netflix link.
6. The Boy who Harnessed the Wind
The world is introduced to a small village in Malawi where a great thing is about to happen. This is an inspirational film that shows the life of William Kamkwamba, who attends the local school. Despite family hardships that almost take away his education, the determined boy finds a way to stay in school.
He learns about energy production and electrical engineering. All this comes from a passion for electronics, as he is renowned in the village as the one who fixes any radio that breaks down. He comes up with a plan to build a windmill for his drought-stricken village to help save their failing crops. You can stream the movie on Netflix in Full HD.
7. Space Jam
This is an animated sports comedy that was released back in 1996. It tells of what ensued with the life of renowned basketball star Michael Jordan after retiring in 1993. He would later make a comeback in 1995.
Here he is sought out by Looney Tunes to help them regain their freedom. This can only happen by playing basketball against the Monstars, who works for the evil Mr. Swackhammer. Mr. Swackhammer has plans to enslave the Looney Tunes in his intergalactic space amusement park. Space Jam is another top family movie you should stream.
8. Christopher Robin
Winnie Pooh's friend, Christopher Robin, is leaving for boarding school. He says goodbye to his pals at the Hundred Acre Woods and has to comfort Winnie, who is distraught. He goes off to boarding school and what he experiences there makes him grow up fast.
Christopher Robin soon forgets all about the Hundred Acre woods and grows up to marry a beautiful architect called Evelyn. Due to his demanding job, he rarely has time for his family. This leads to Christopher reconnecting with his old friends and family in a riveting tale of adventure. Is that not worth a stream on Netflix?
9. Kung Fu Panda 2
A new enemy has emerged, and the team has to embark on a new journey to save their home. Po must find out more information about where he came from to defeat this new assailant.
The gang embarks on yet another tale of adventure and heroism. Despite being the second film, it was worth its weight in salt. It's a great family watch and a must-have on your steaming list.
10. Solo: A Star War's Story
No viewing is ever complete without a taste of the mysterious outer space, and this 2018 release fits in perfectly. This film managed to detach from the main Star Wars movie and still capture the hearts of fans worldwide. Solo and Chewbacca find themselves with no other alternative than to assist Tobias and Qi'ra in obtaining the hyper fuel. Watch the full movie on Netflix.
These family movies are in demand now that many people are stuck at home with limited movement. The list has something for everyone enabling viewers to enjoy their confinement. Quarantine, lockdown, or isolation should not be unbearable.
Please follow and like us: